Air Jordan 1 Low "Shadow Toe" (GS)
Open media in modal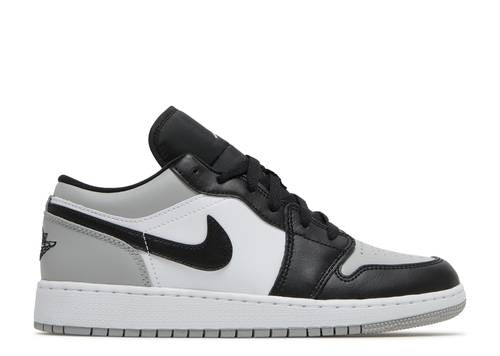 Open media in modal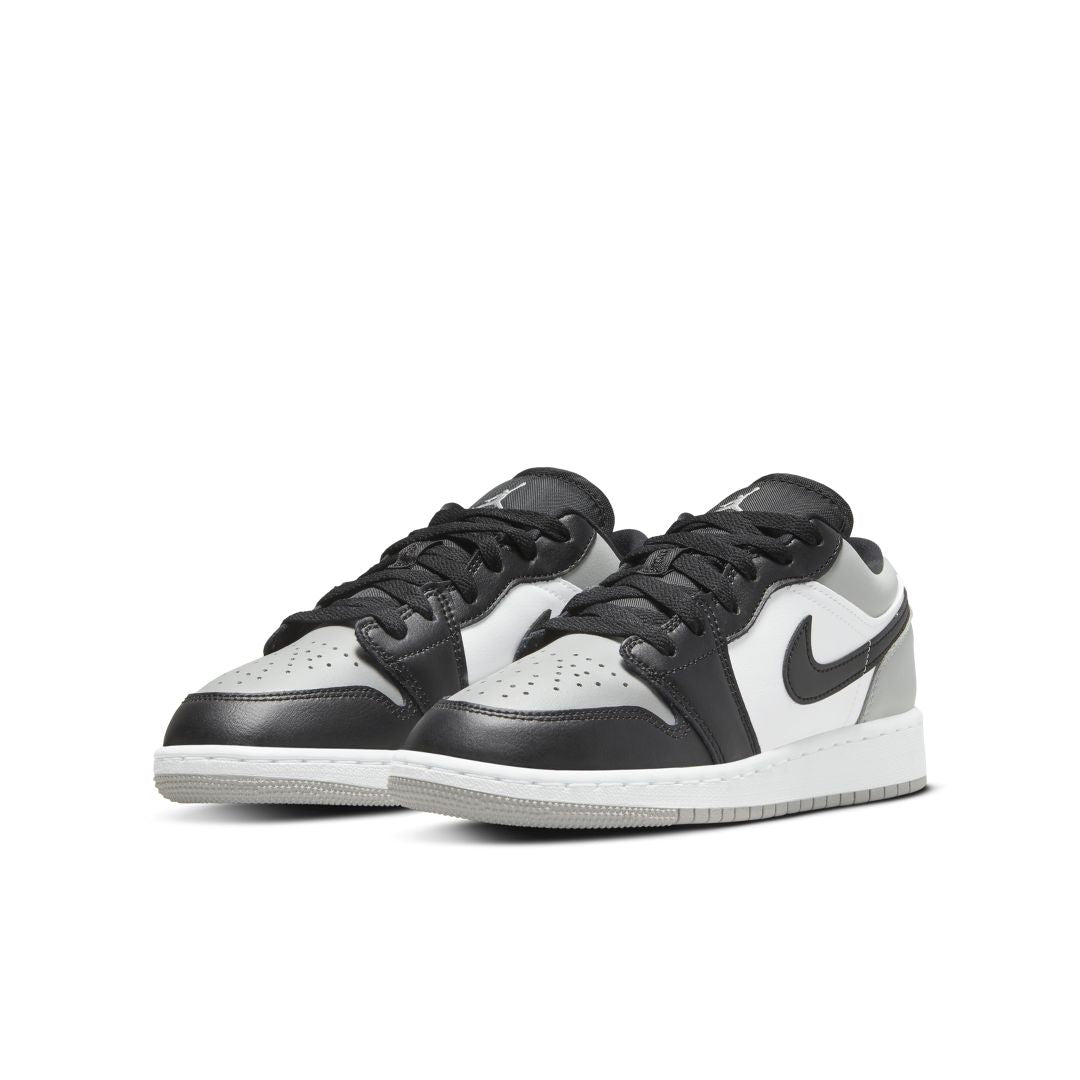 Open media in modal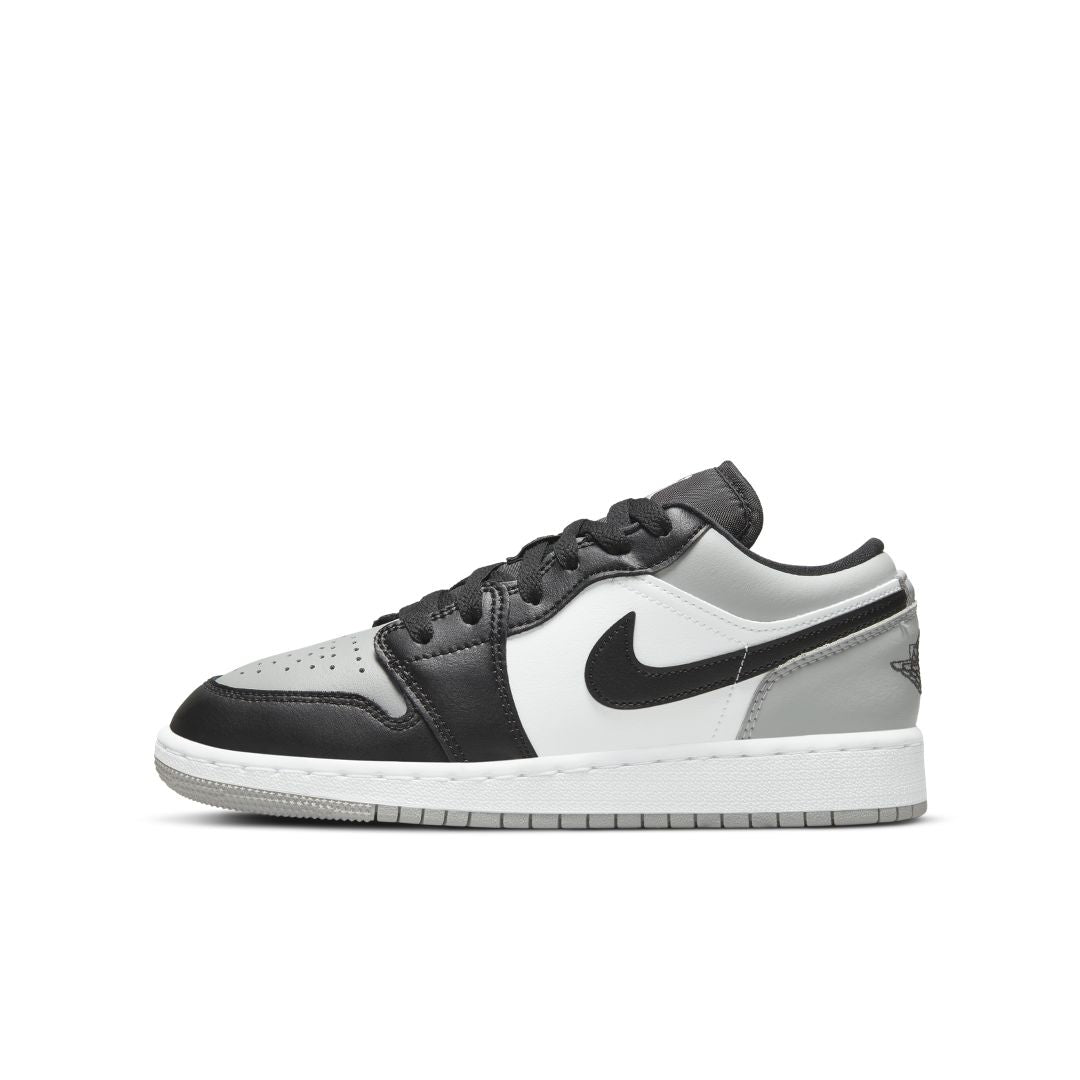 Open media in modal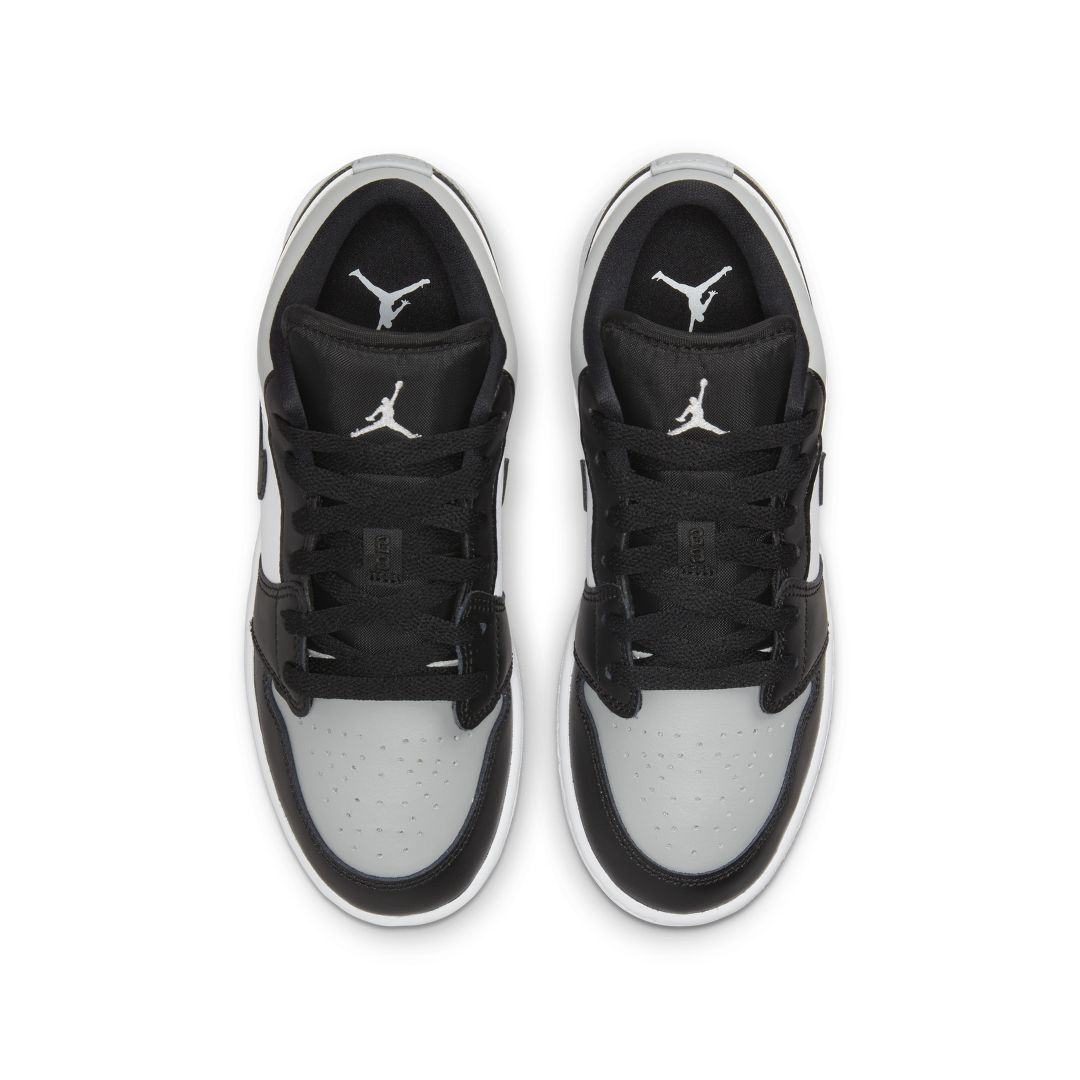 Open media in modal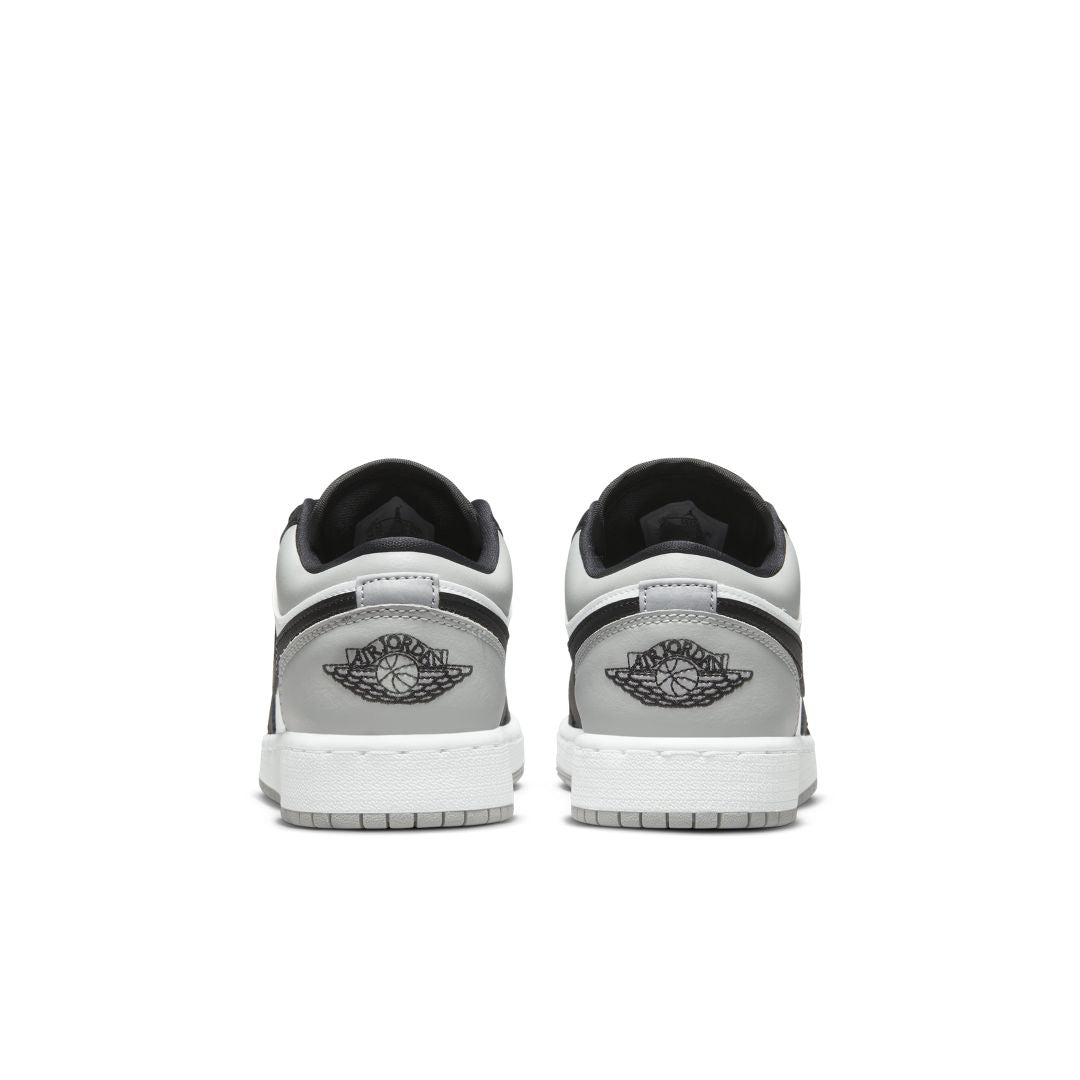 Open media in modal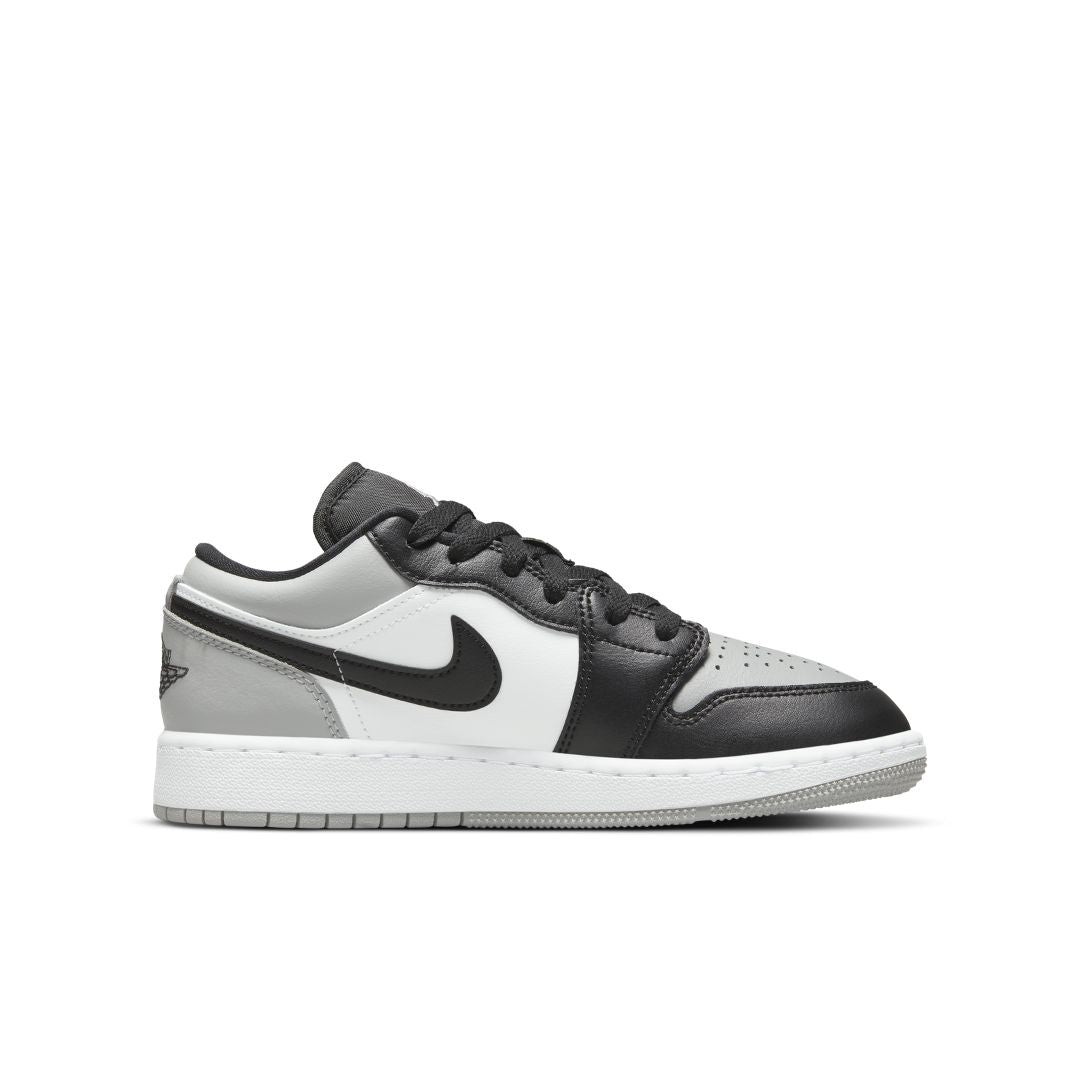 Open media in modal
Open media in modal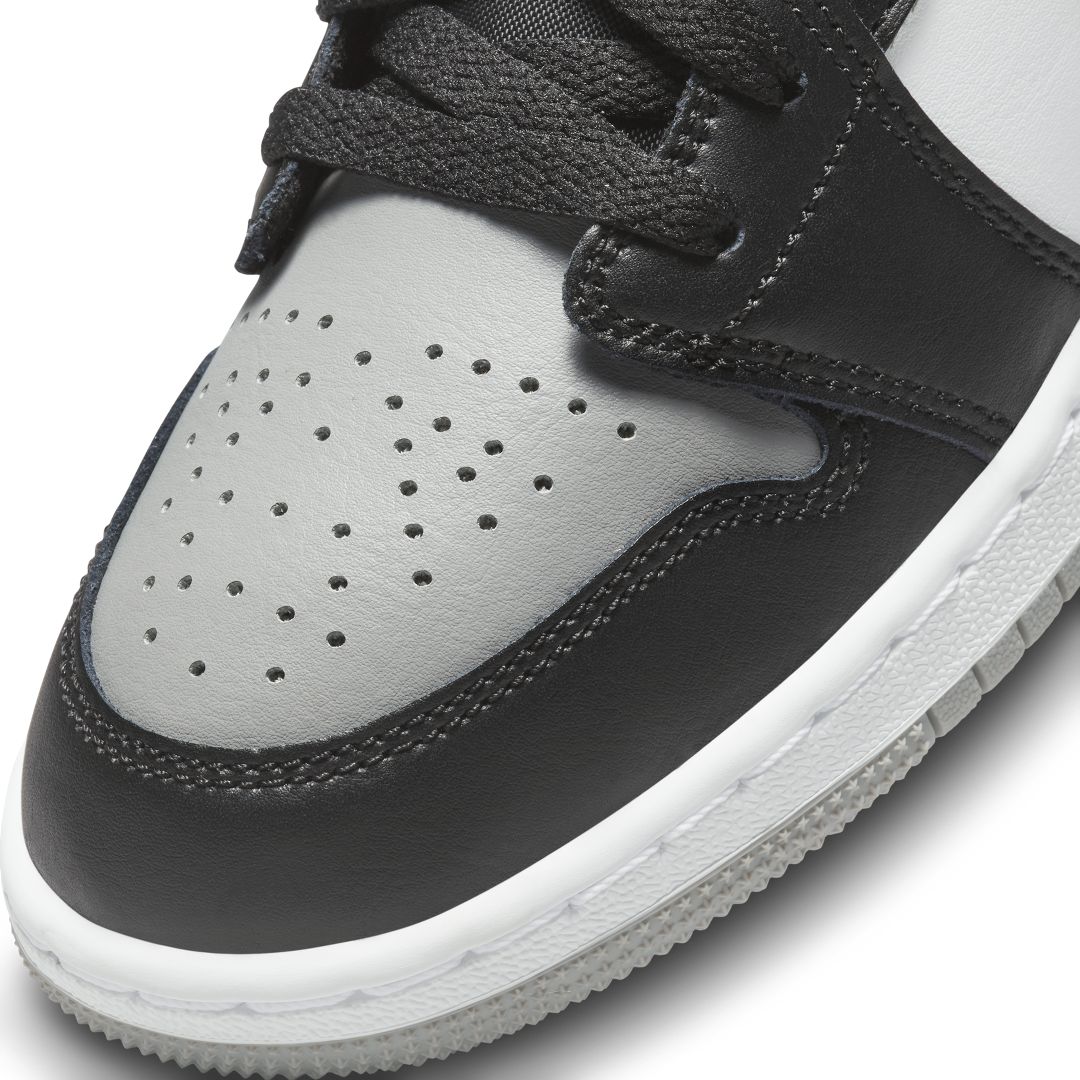 Open media in modal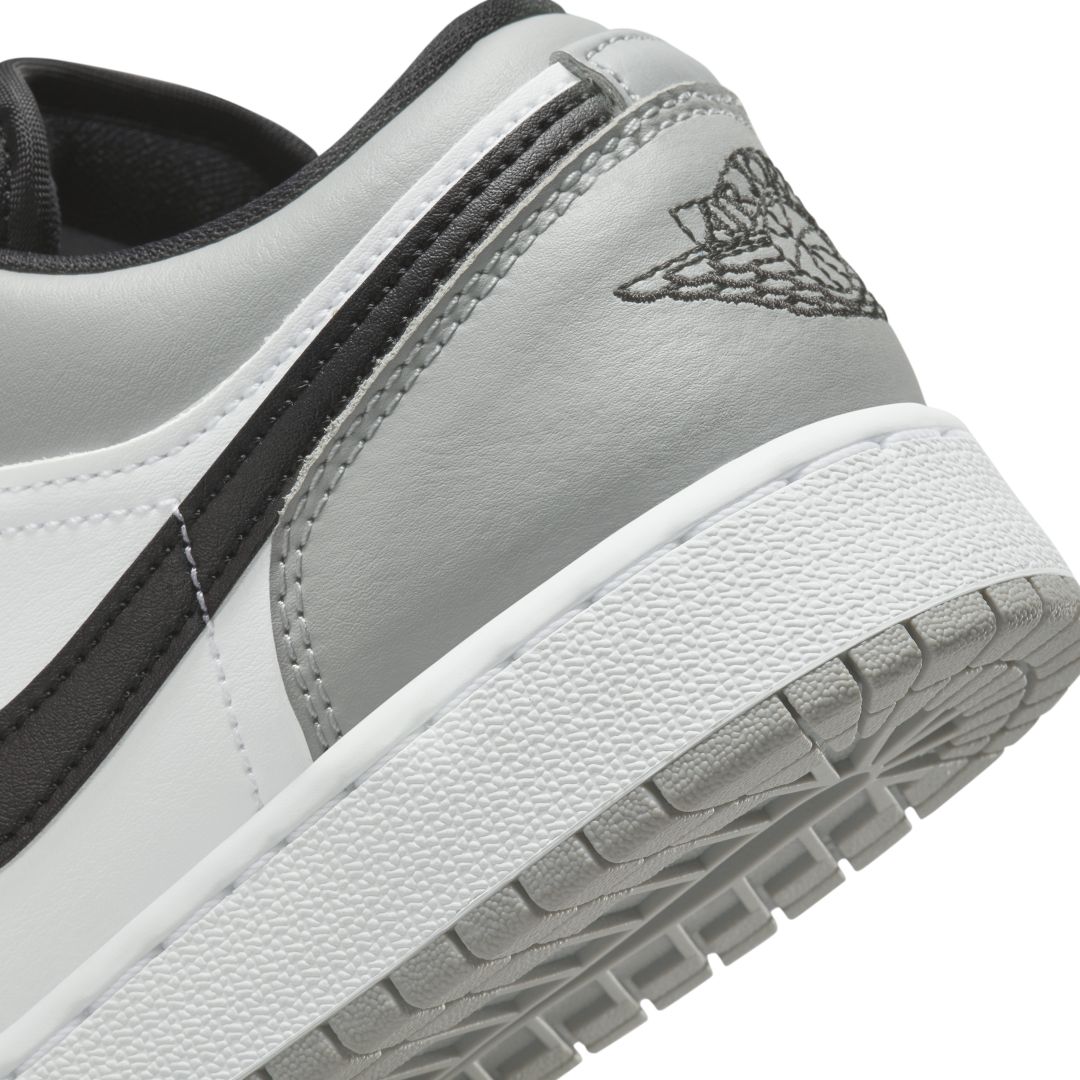 Air Jordan 1 Low "Shadow Toe" (GS)
Condition: Deadstock, Never Worn (Unless Stated Otherwise)✔️
Style:
553560-052


Colorway:

LIGHT SMOKE GREY/BLACK-WHITE


Release Date:

 03/01/2022

The Air Jordan 1 Low "Shadow Toe" (GS) is a stylish and versatile sneaker that your kids will love wearing. The classic Nike tread provides excellent traction, making it perfect for various activities, whether it's running, jumping, or just walking around town.

The shoe's color scheme is a combination of different shades of black, white, and grey, which gives it a timeless and classic look that will never go out of style. The sole is a bright white with a thin stripe of grey at the bottom, adding a subtle touch of contrast to the shoe's design.

The upper part of the shoe is made of high-quality leather that is both durable and comfortable. The Nike swoosh symbol appears in black on the side, adding a sleek and stylish touch to the shoe's overall design.

Overall, the Air Jordan 1 Low "Shadow Toe" (GS) is a must-have sneaker for any stylish kid's collection. Its versatile design and excellent craftsmanship make it a great choice for everyday wear or special occasions.
Our Authenticity Guarantee

Our 100% Authenticity Guarantee means you'll always receive the real deal, no matter what. Read more about our Authenticity Guaruntee HERE.
OUR SHIPPING POLICY

SHIPPING TIMES ⌛

[FASTEST]: 1-3 BUSINESS DAYS

[STANDARD]: 7-12 BUSINESS DAYS

ONLINE SHIPPING 📦

For [FASTEST] Orders: When you choose the Fastest option, you can trust that these pairs are already deemed authentic and will be shipped to you within 1-3 business days. Under normal circumstances, orders placed during normal business hours will be shipped within 24-48 hours. However, during times of high volume it may take up to 72 hours for your order to be shipped. With the Fastest option, you can rest assured that your order will be processed and shipped as quickly as possible!

For [STANDARD] Orders: When you place an order with us at ROR, we will acquire your desired item and verify its authenticity before shipping it out to you. This process typically takes between 7-12 business days. Once your item is verified as legitimate, it will be shipped directly to you from our warehouse. Trust in ROR to ensure that you receive only authentic, high-quality products.

IN-STORE PICKUP 🛍️

For [FASTEST] orders: If you choose to pick up your order in person, it will be available for pickup within 24 hours after ordering. Please make sure to bring your ID and the credit card used to purchase the item before coming to pick it up. This will ensure a smooth and efficient pickup process.

For [STANDARD] Orders: After you make a purchase for pickup on our webstore, your item will be sent to us for authentication. Once it is verified as authentic, it will be available for pickup in-store. You will receive an email notification letting you know when it is ready for pickup. Please note that this process may take up to 12 business days. Trust in us to ensure that you receive only authentic, high-quality products.

Read more about our Shipping Process HERE.