Nike Air Max 95 "OG Neon" (2020)
Open media in modal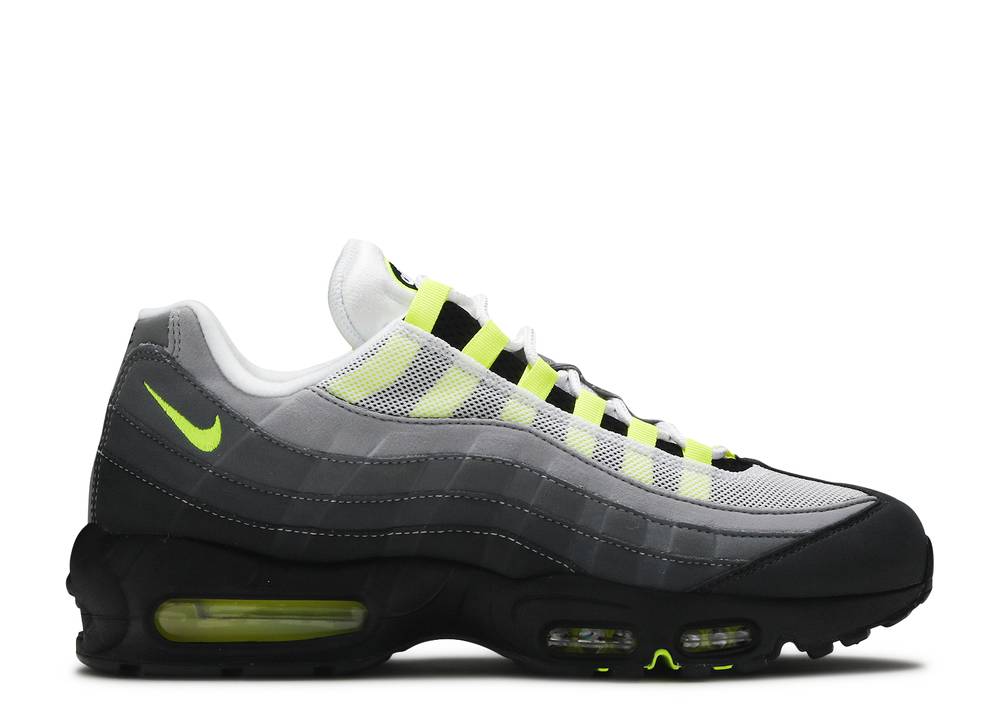 Open media in modal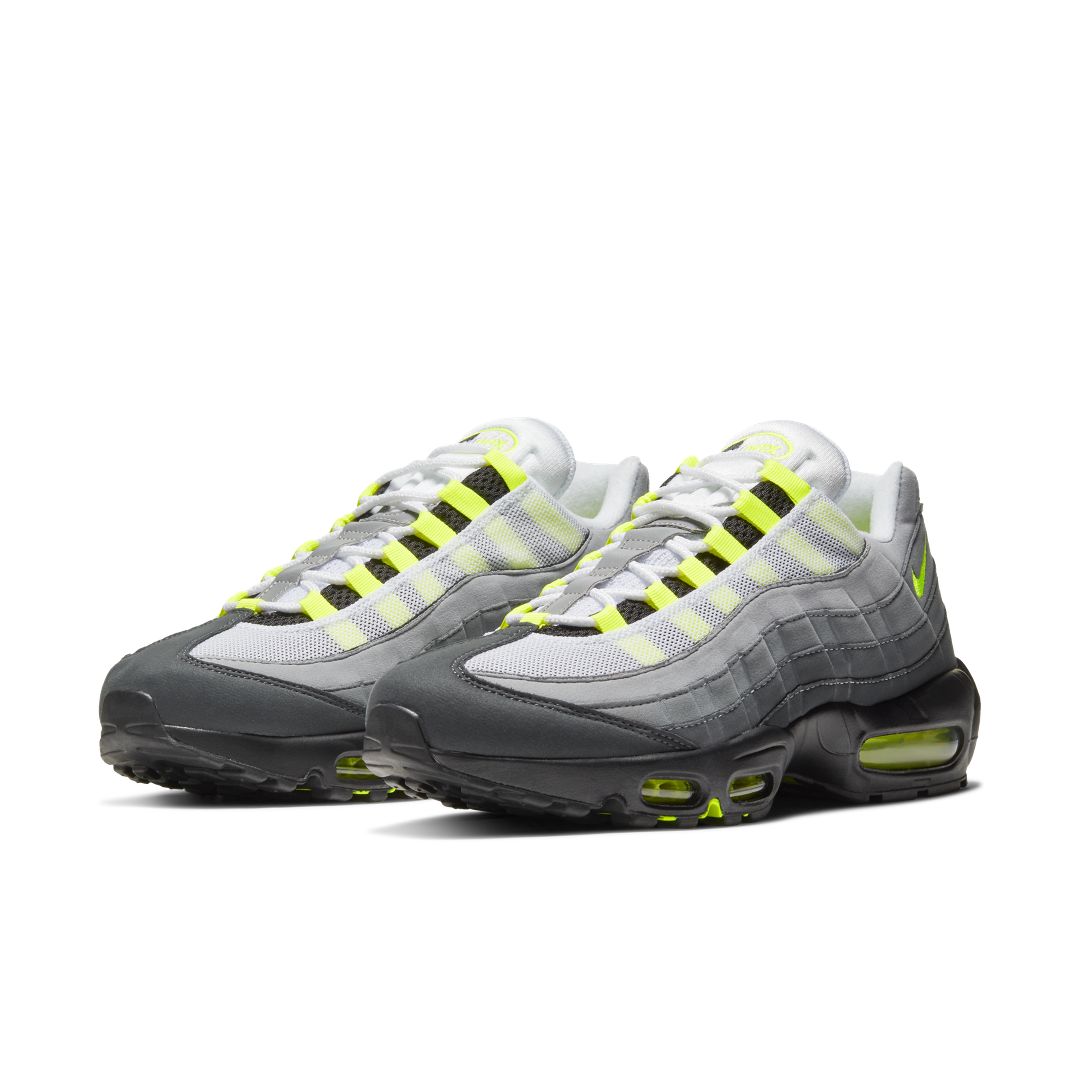 Open media in modal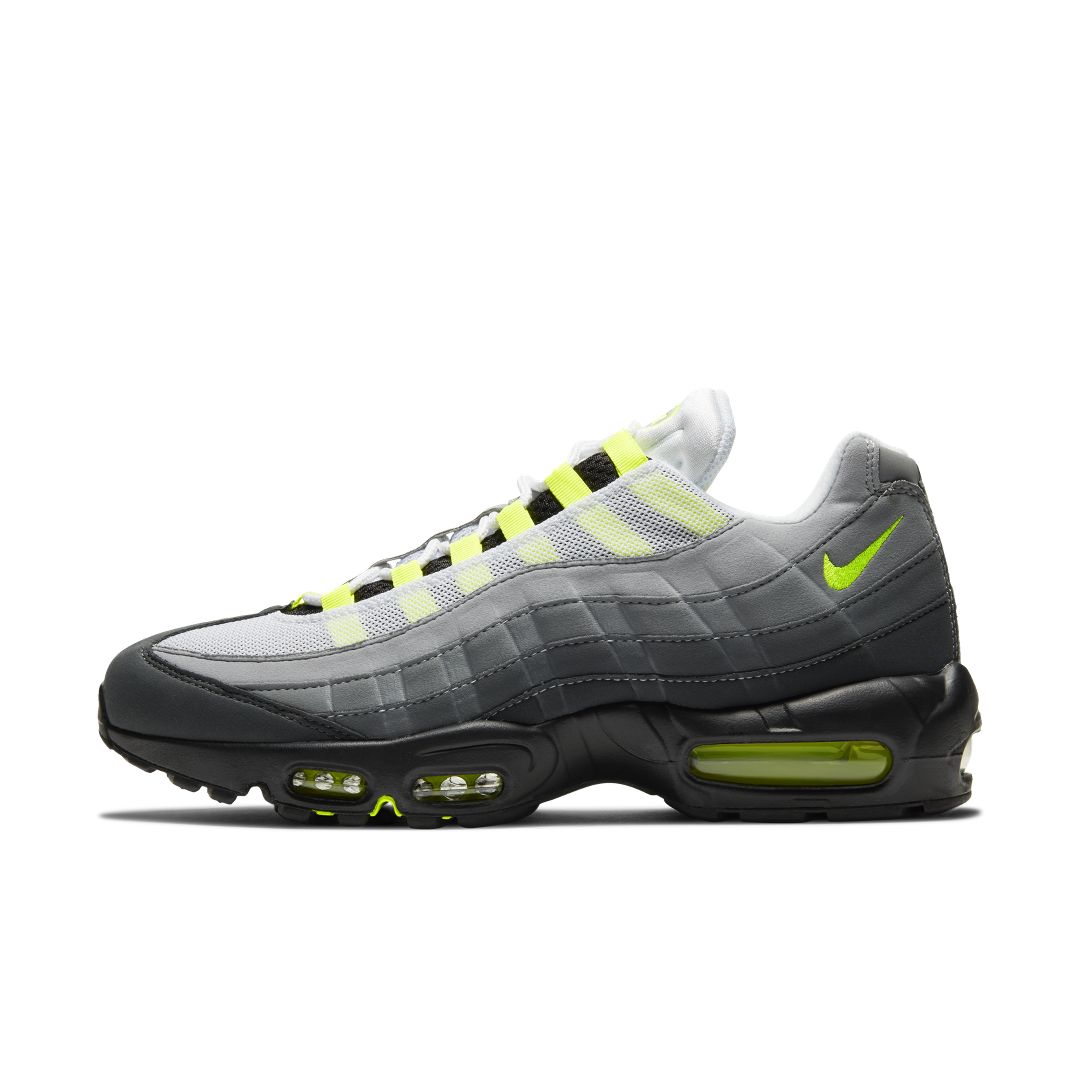 Open media in modal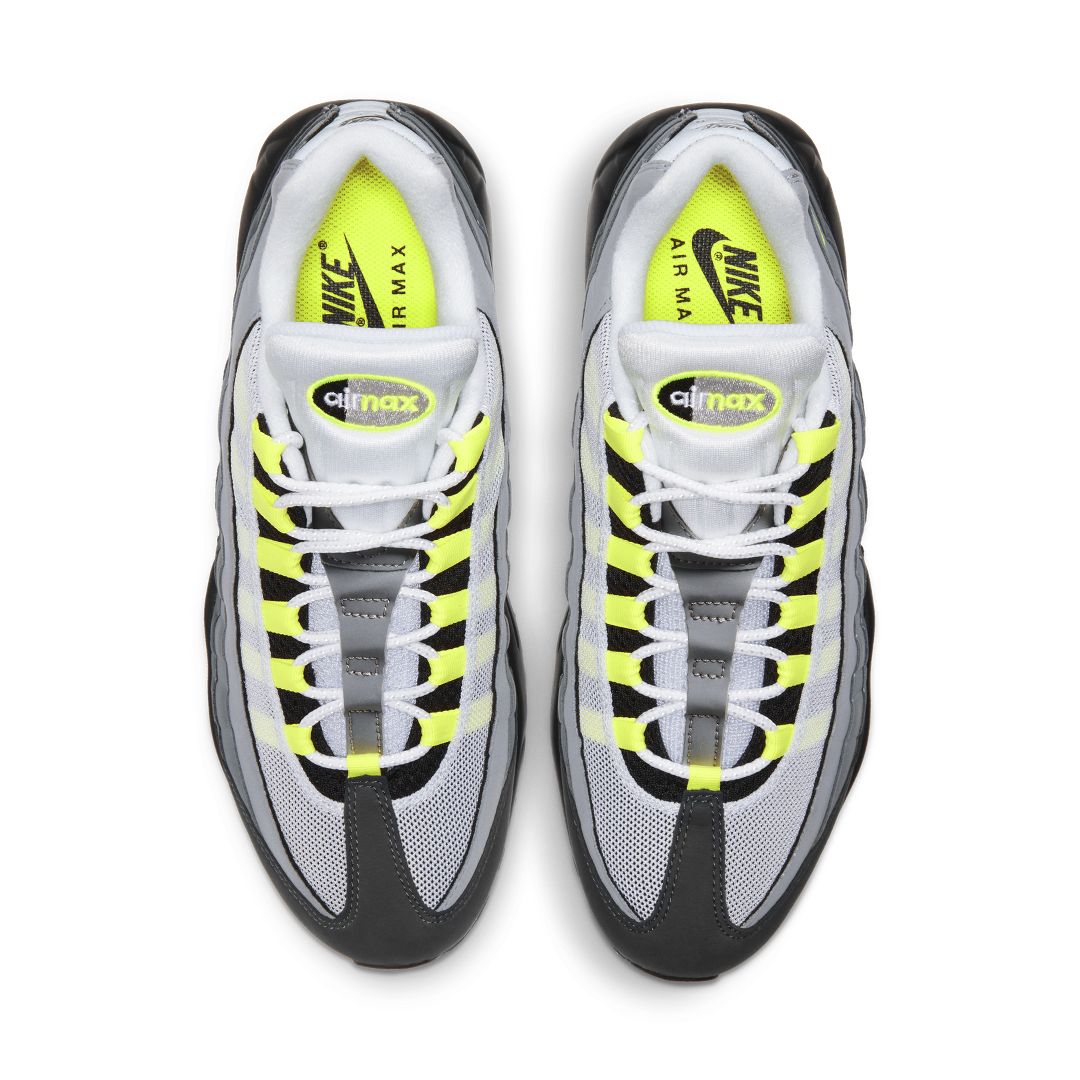 Open media in modal
Open media in modal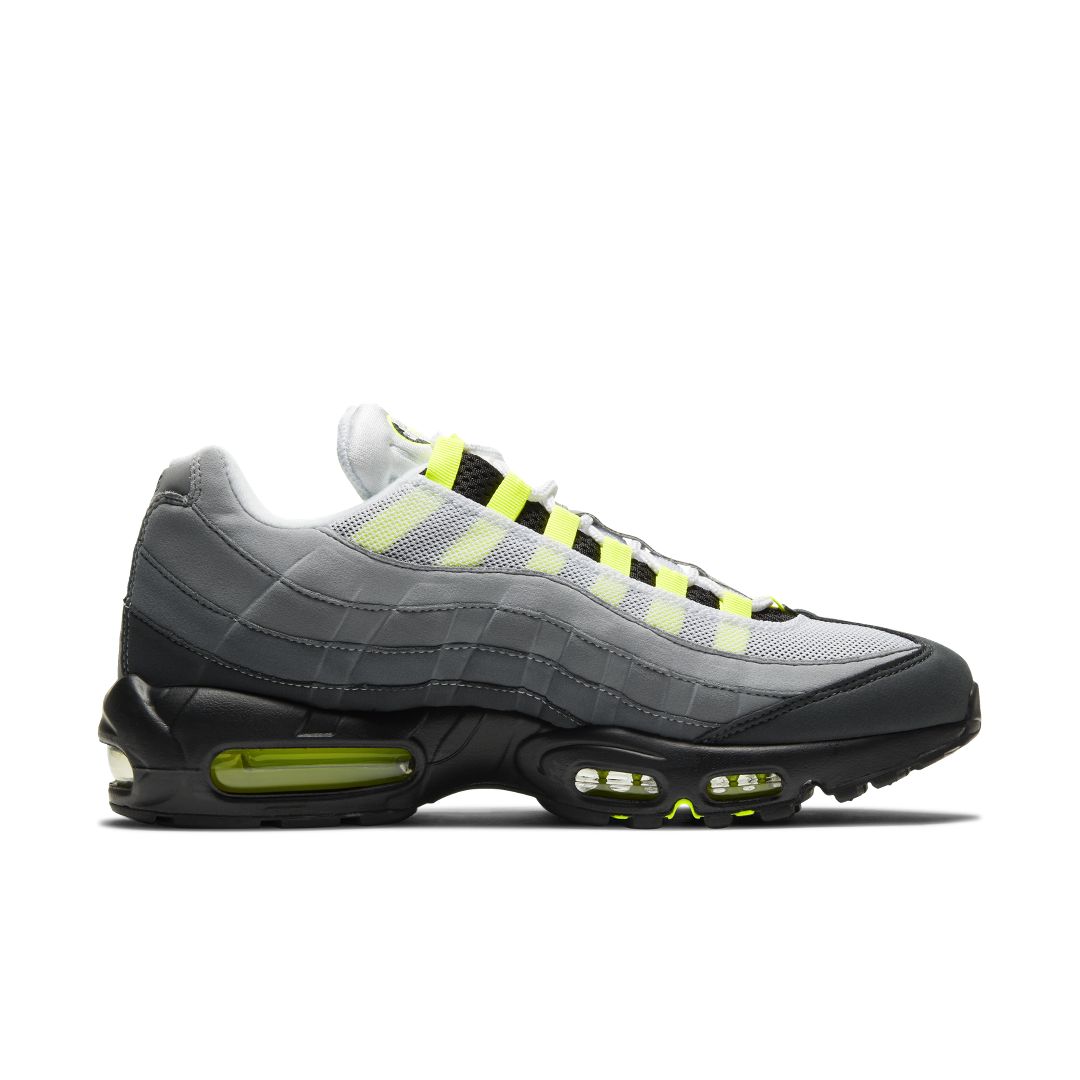 Open media in modal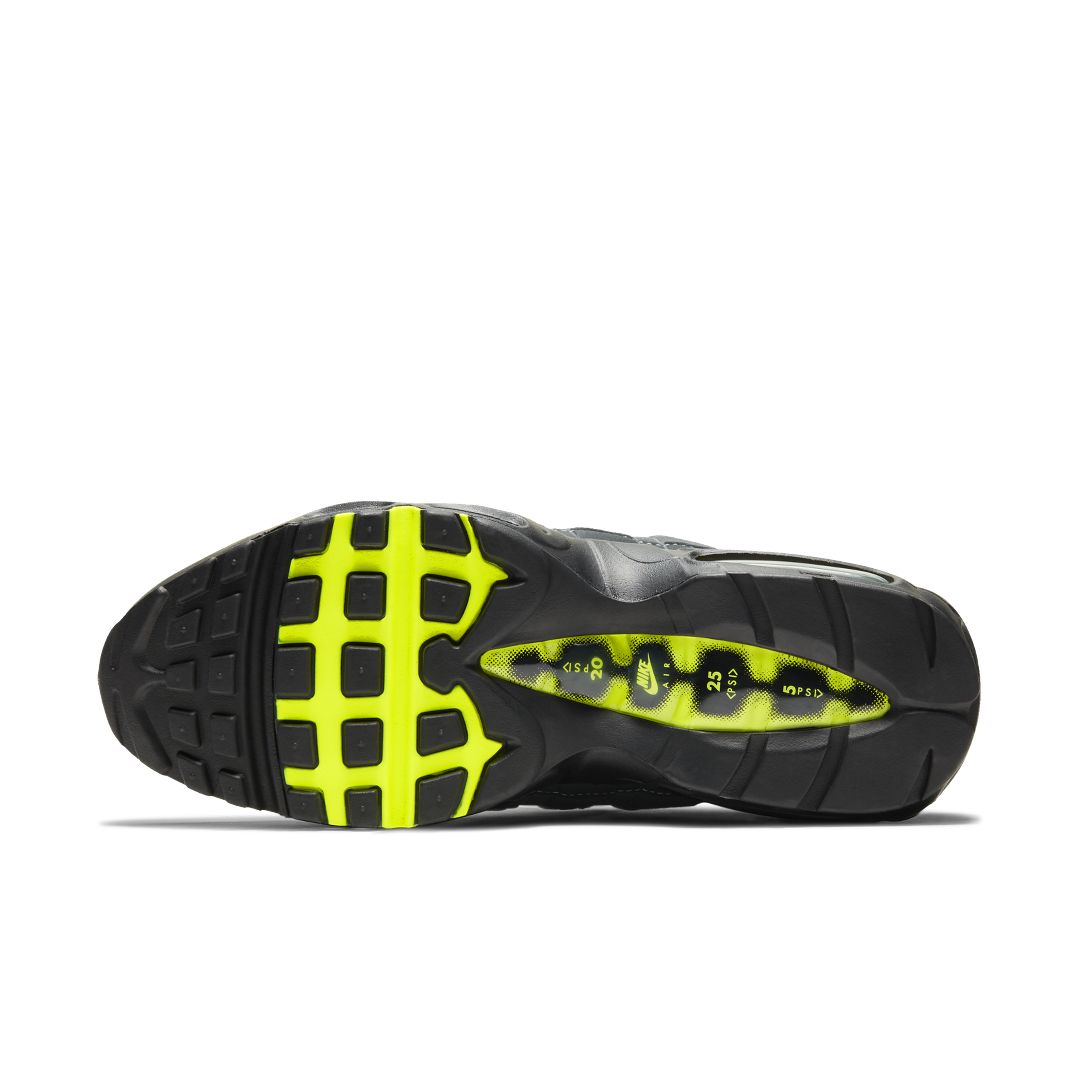 Open media in modal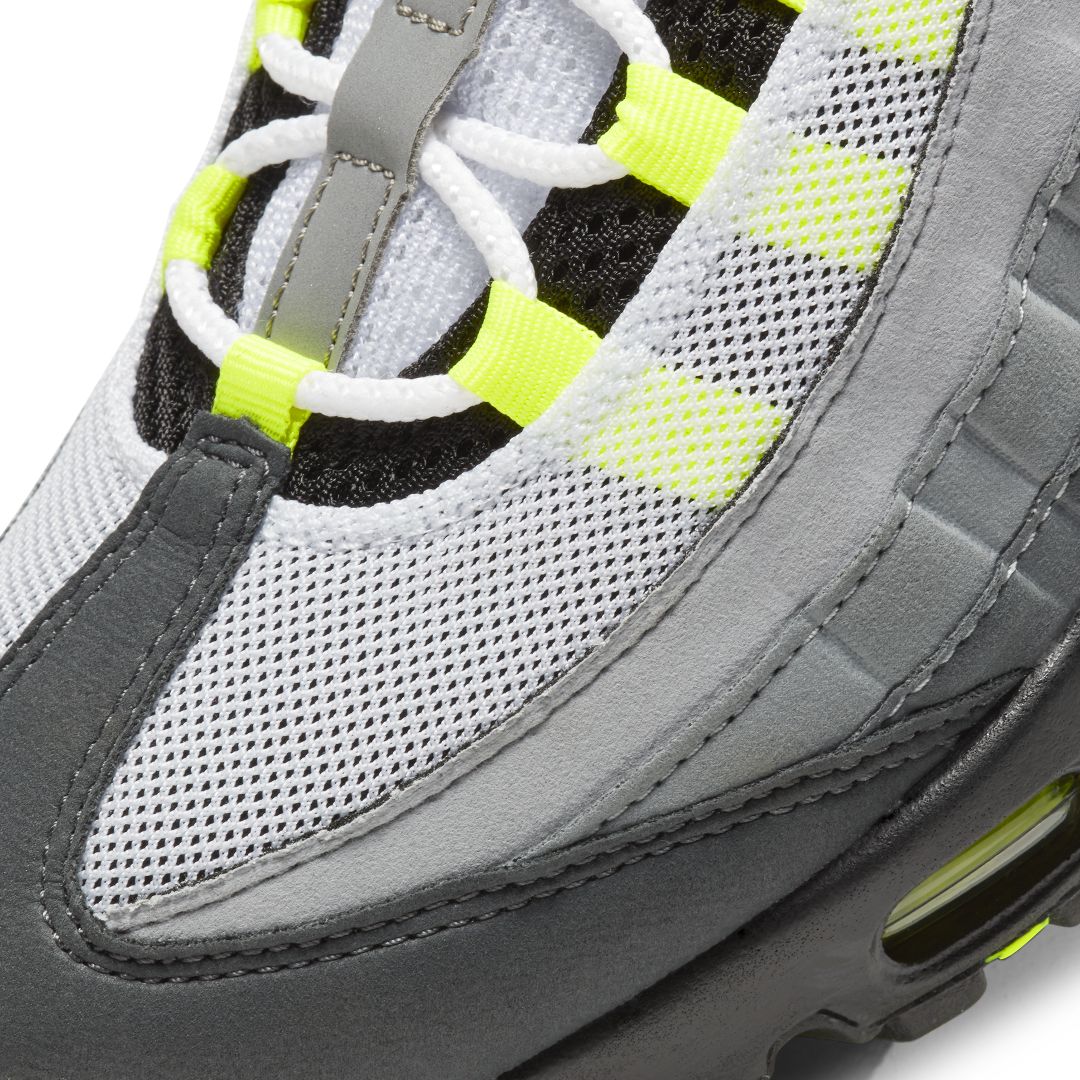 Open media in modal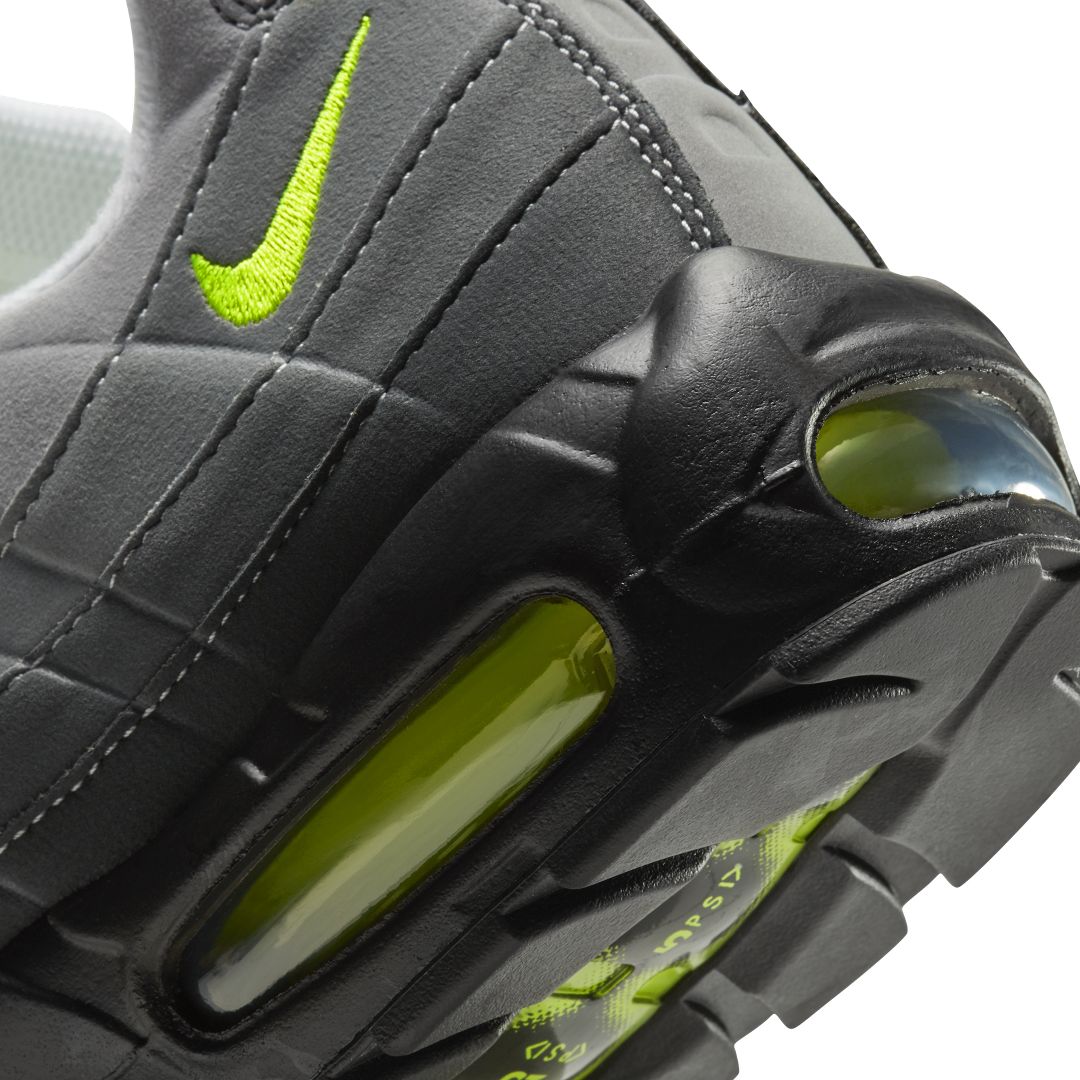 Open media in modal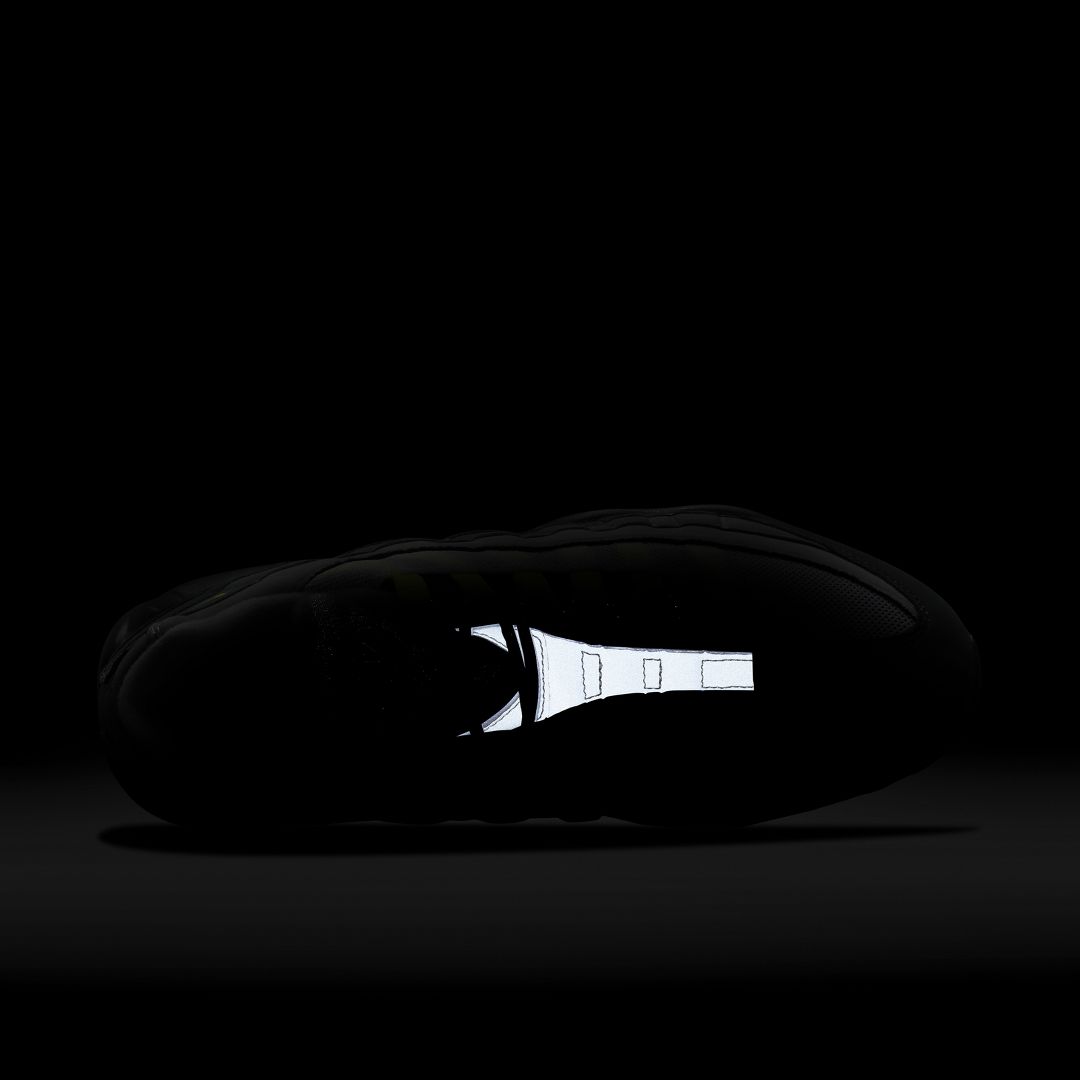 Open media in modal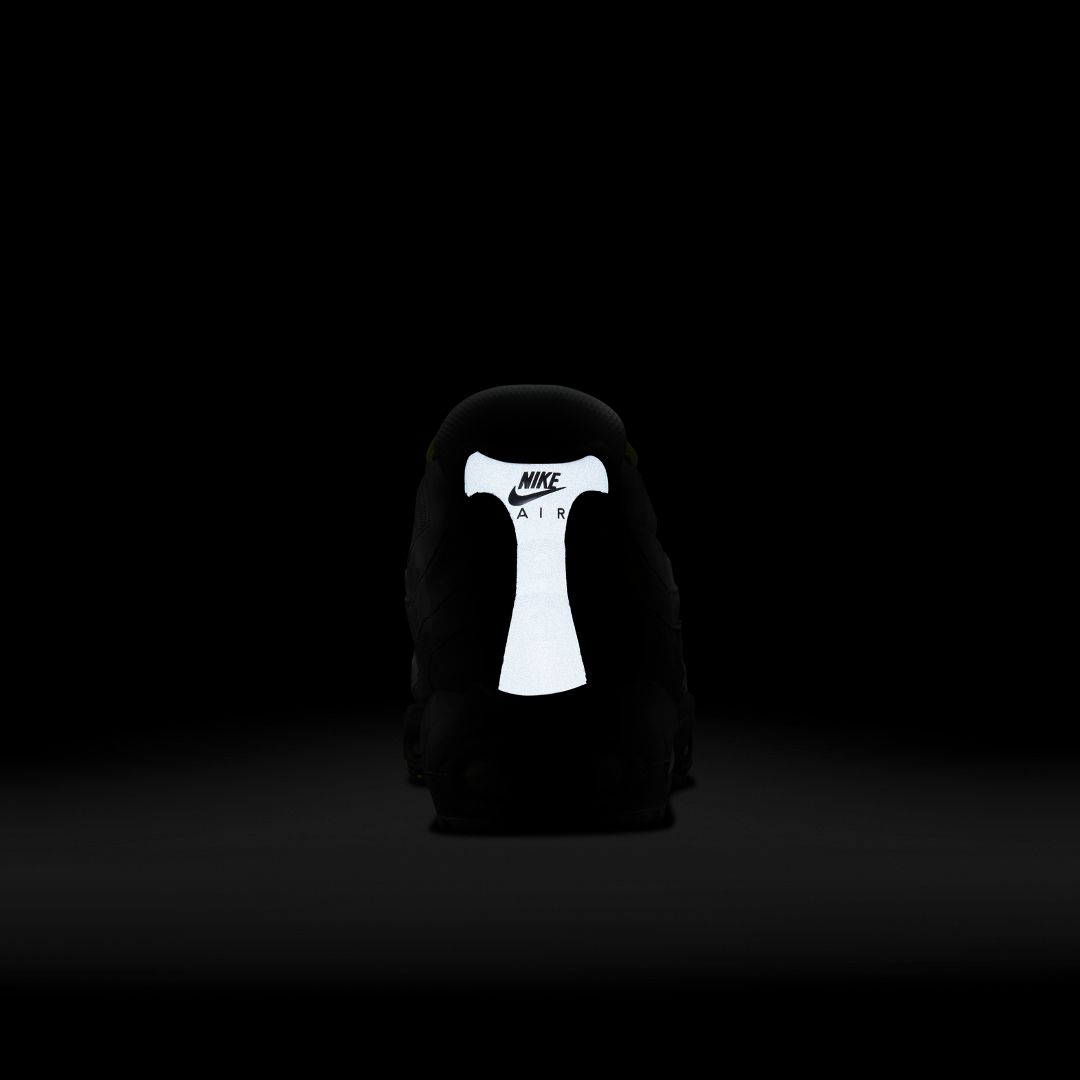 Nike Air Max 95 "OG Neon" (2020)
Condition: Deadstock, Never Worn (Unless Stated Otherwise)✔️
Style:
CT1689-001


Colorway:

Black/Neon Yellow-Light Graphite


Release Date:

2020-12-17

The Nike Air Max 95 "OG Neon" is truly a masterpiece! This iconic sneaker is a must-have for anyone who loves classic footwear with a touch of modern design. The shoe's unique layered construction is simply stunning, with the Neon Yellow ribbed eyelets providing the perfect pop of color to the greyscale design.

Not only does the shoe look great, but it's also built for maximum comfort. The black midsole houses visible Max Air in both the forefoot and heel, providing unbeatable cushioning with every step. And let's not forget about the waffle rubber outsole, which offers excellent traction on any surface.

The attention to detail is exceptional, with Neon Yellow accents on the Swoosh branding, tongue, and heel patch. The reflective detailing adds a touch of sophistication to the shoe, making it stand out in any setting.

Whether you're a longtime fan of the Air Max line or simply looking for a new pair of sneakers to add to your collection, the Nike Air Max 95 "OG Neon" (2020) is an absolute must-have. It's a true testament to Nike's commitment to quality and design, and it's sure to turn heads wherever you go.



Our Authenticity Guarantee

Our 100% Authenticity Guarantee means you'll always receive the real deal, no matter what. Read more about our Authenticity Guaruntee HERE.
OUR SHIPPING POLICY

SHIPPING TIMES ⌛

[FASTEST]: 1-3 BUSINESS DAYS

[STANDARD]: 7-12 BUSINESS DAYS

ONLINE SHIPPING 📦

For [FASTEST] Orders: When you choose the Fastest option, you can trust that these pairs are already deemed authentic and will be shipped to you within 1-3 business days. Under normal circumstances, orders placed during normal business hours will be shipped within 24-48 hours. However, during times of high volume it may take up to 72 hours for your order to be shipped. With the Fastest option, you can rest assured that your order will be processed and shipped as quickly as possible!

For [STANDARD] Orders: When you place an order with us at ROR, we will acquire your desired item and verify its authenticity before shipping it out to you. This process typically takes between 7-12 business days. Once your item is verified as legitimate, it will be shipped directly to you from our warehouse. Trust in ROR to ensure that you receive only authentic, high-quality products.

IN-STORE PICKUP 🛍️

For [FASTEST] orders: If you choose to pick up your order in person, it will be available for pickup within 24 hours after ordering. Please make sure to bring your ID and the credit card used to purchase the item before coming to pick it up. This will ensure a smooth and efficient pickup process.

For [STANDARD] Orders: After you make a purchase for pickup on our webstore, your item will be sent to us for authentication. Once it is verified as authentic, it will be available for pickup in-store. You will receive an email notification letting you know when it is ready for pickup. Please note that this process may take up to 12 business days. Trust in us to ensure that you receive only authentic, high-quality products.

Read more about our Shipping Process HERE.