Nike Dunk Low "Plum Eclipse" (W)
Open media in modal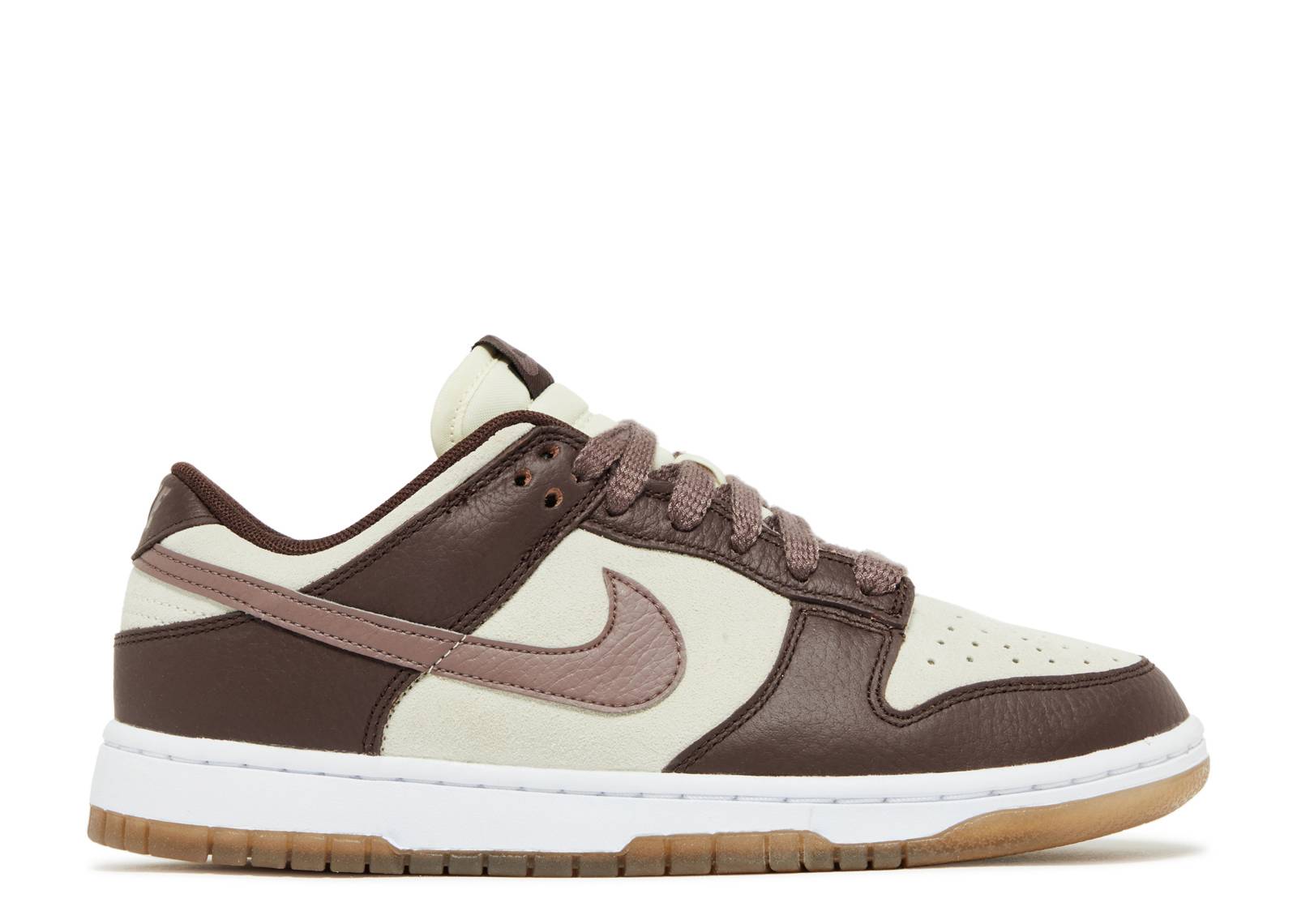 Open media in modal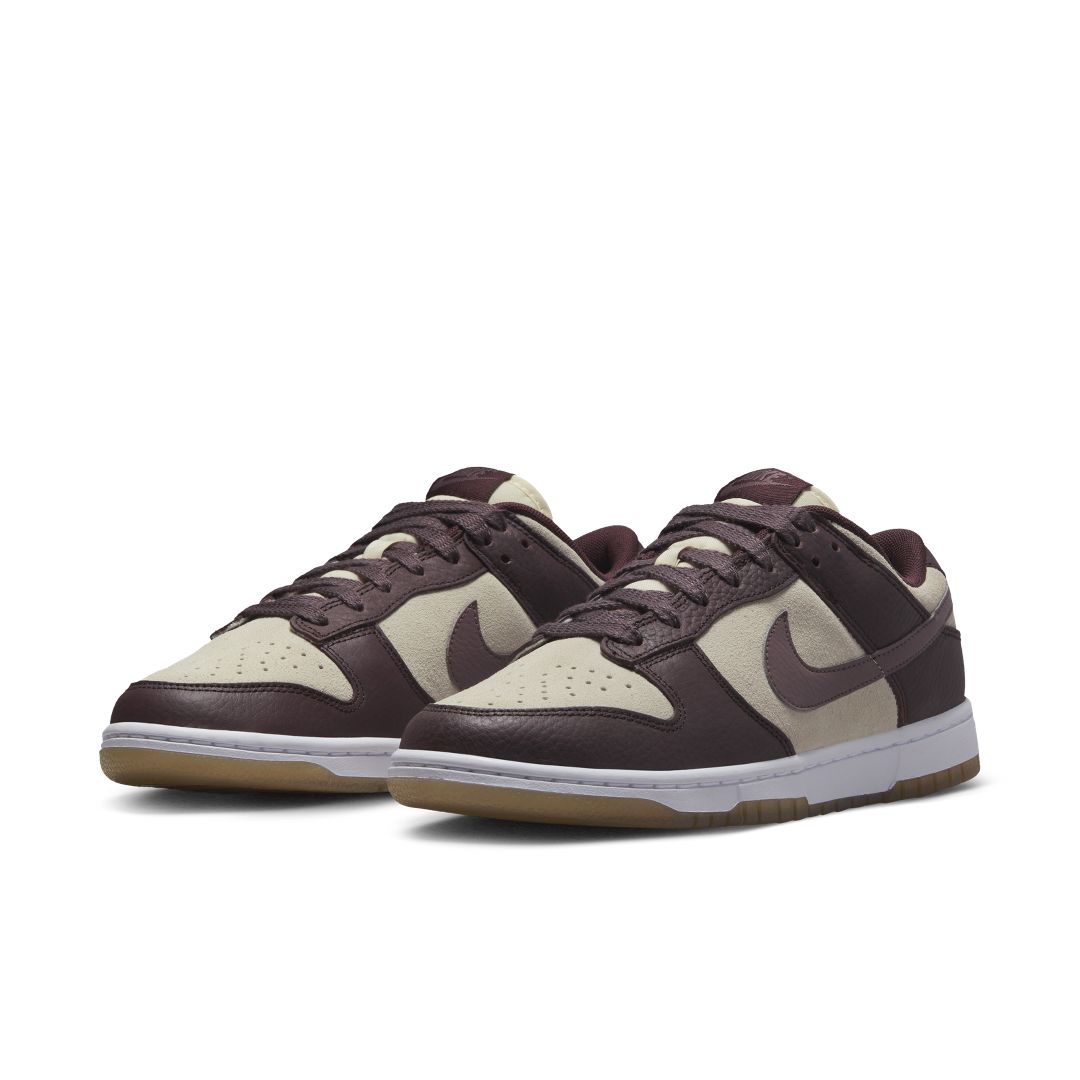 Open media in modal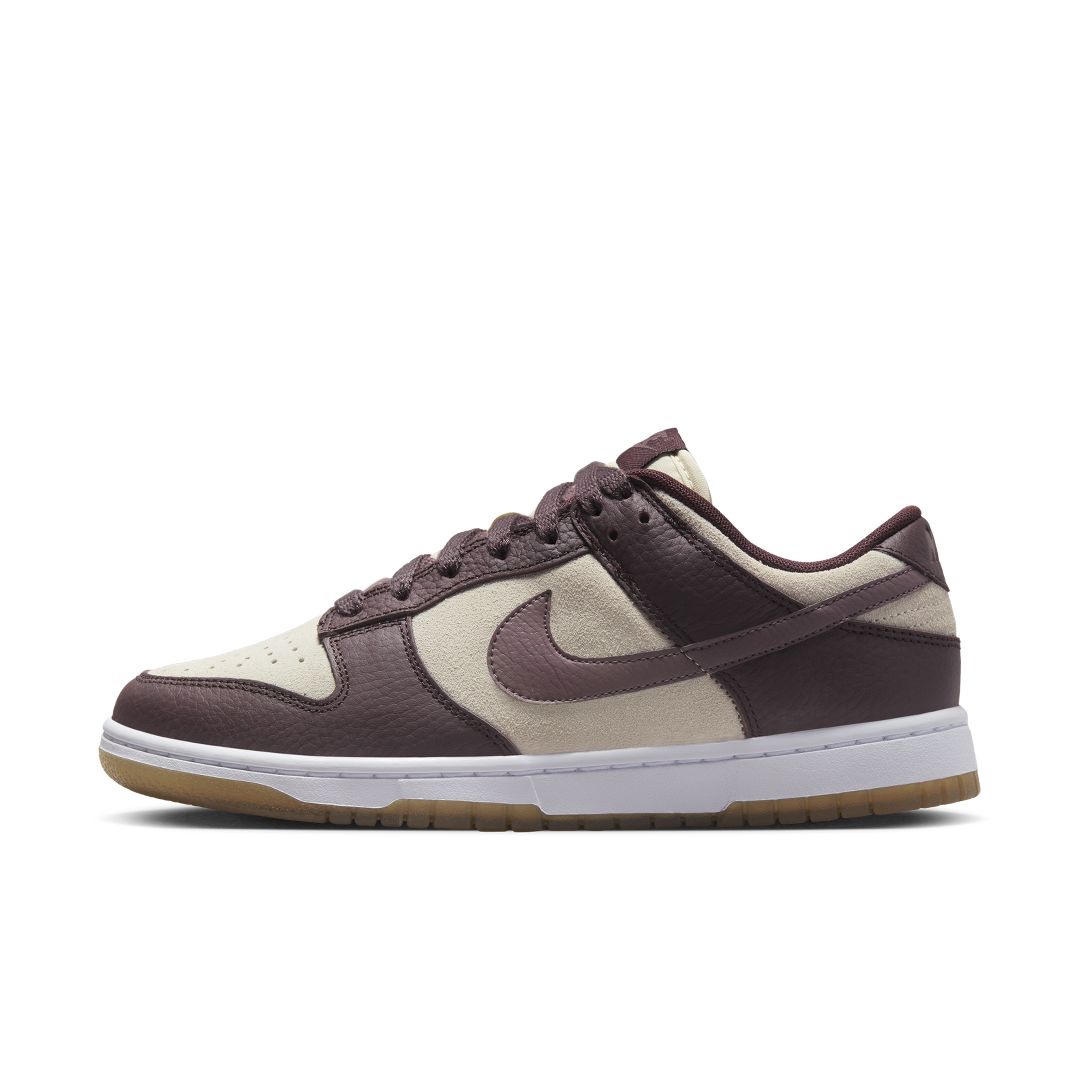 Open media in modal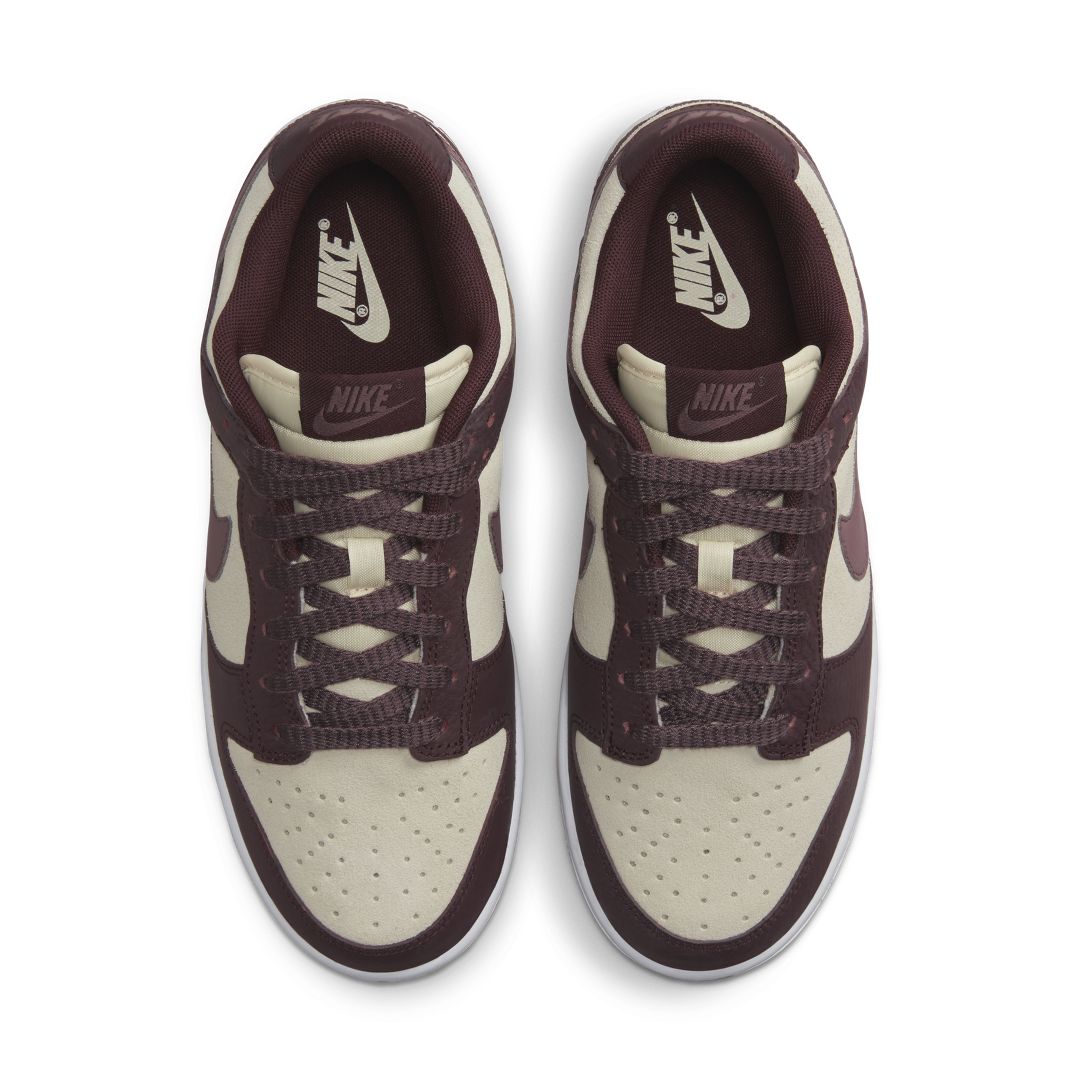 Open media in modal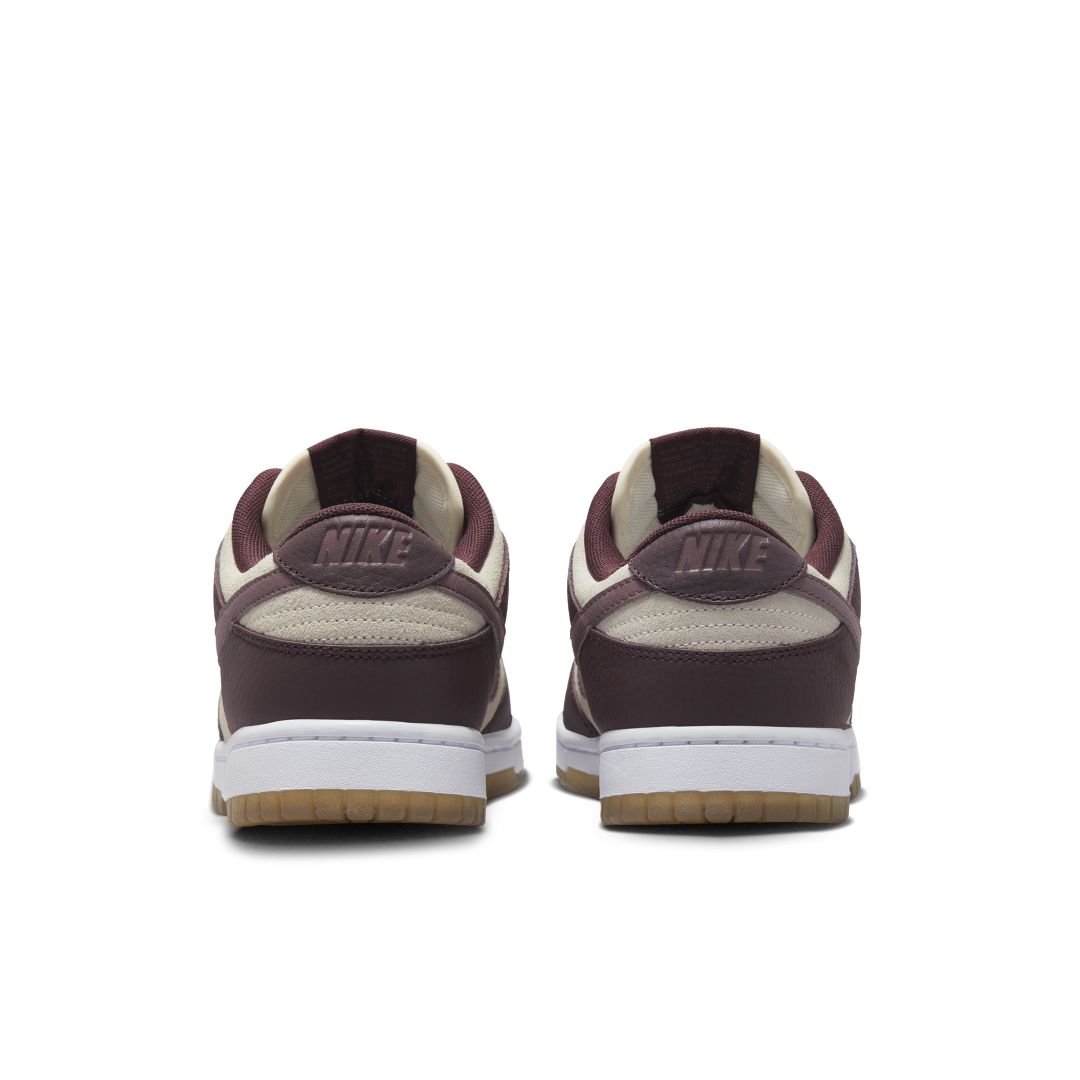 Open media in modal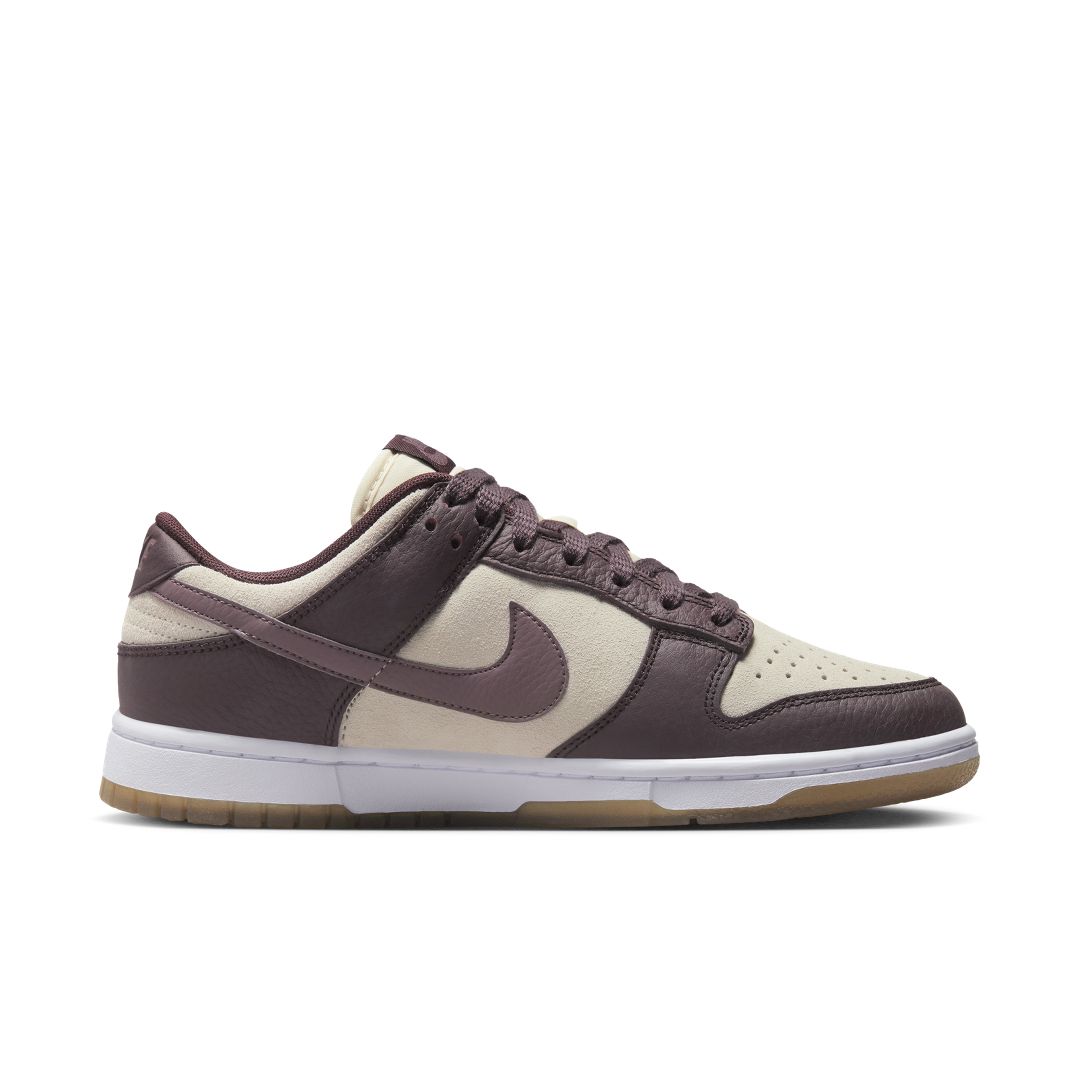 Open media in modal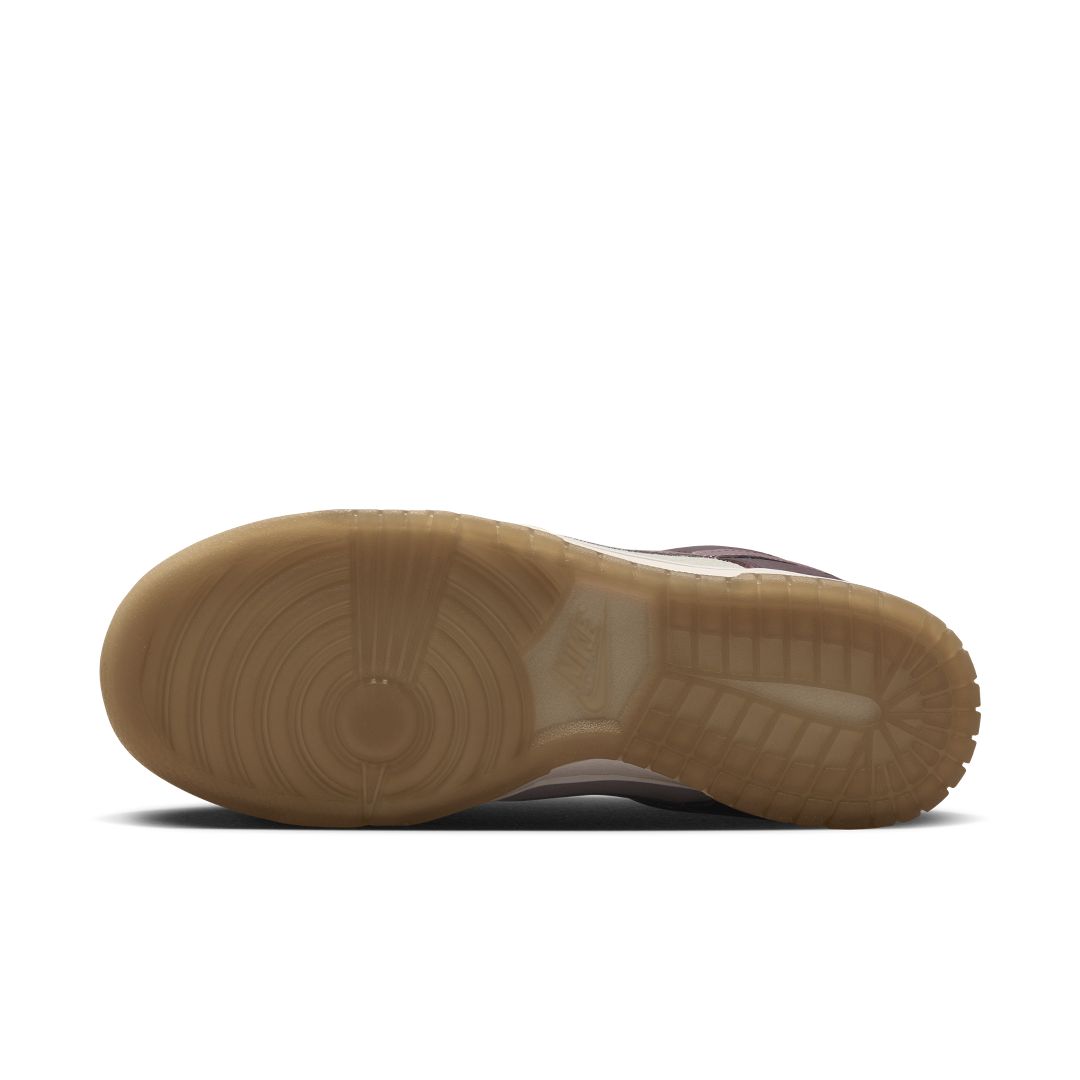 Open media in modal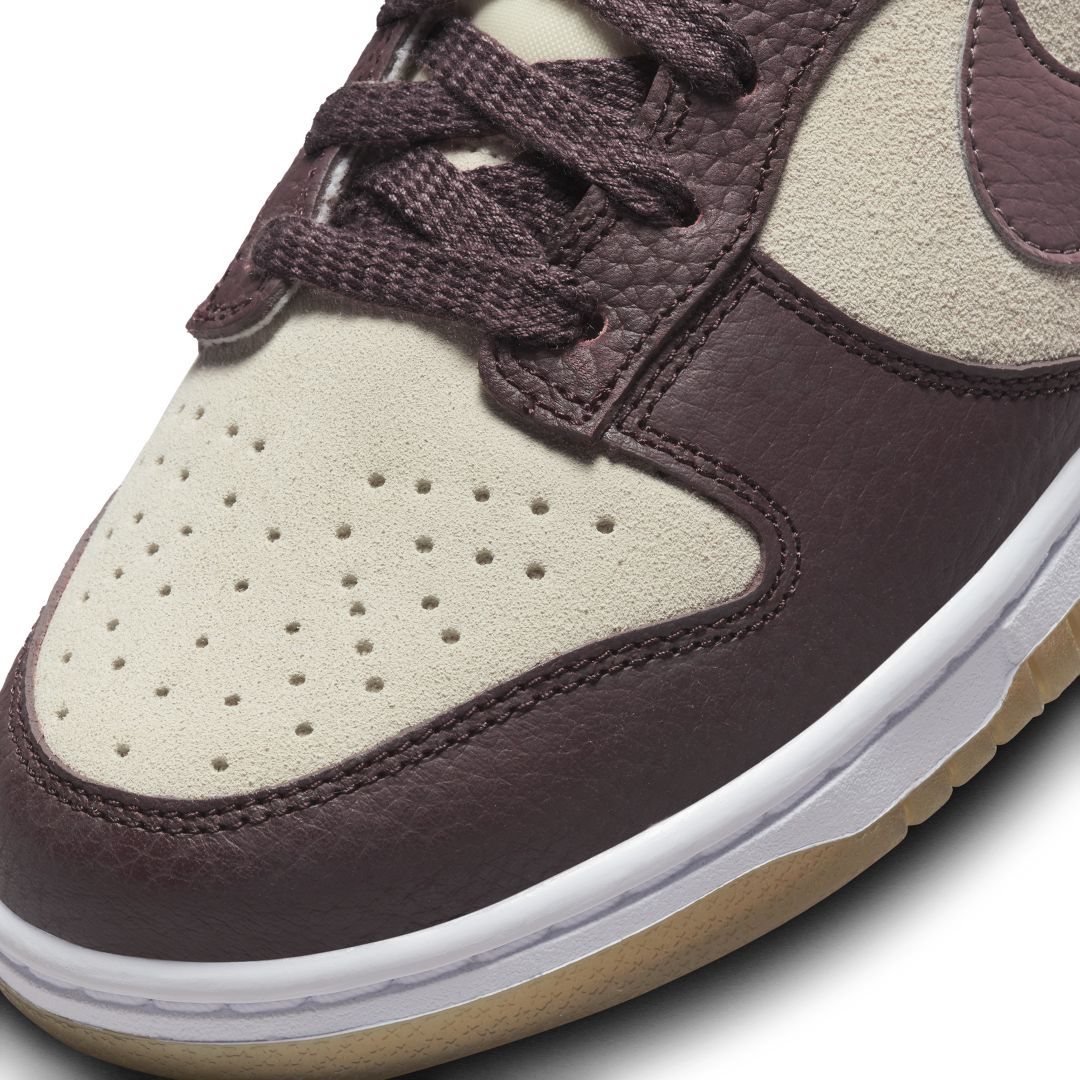 Open media in modal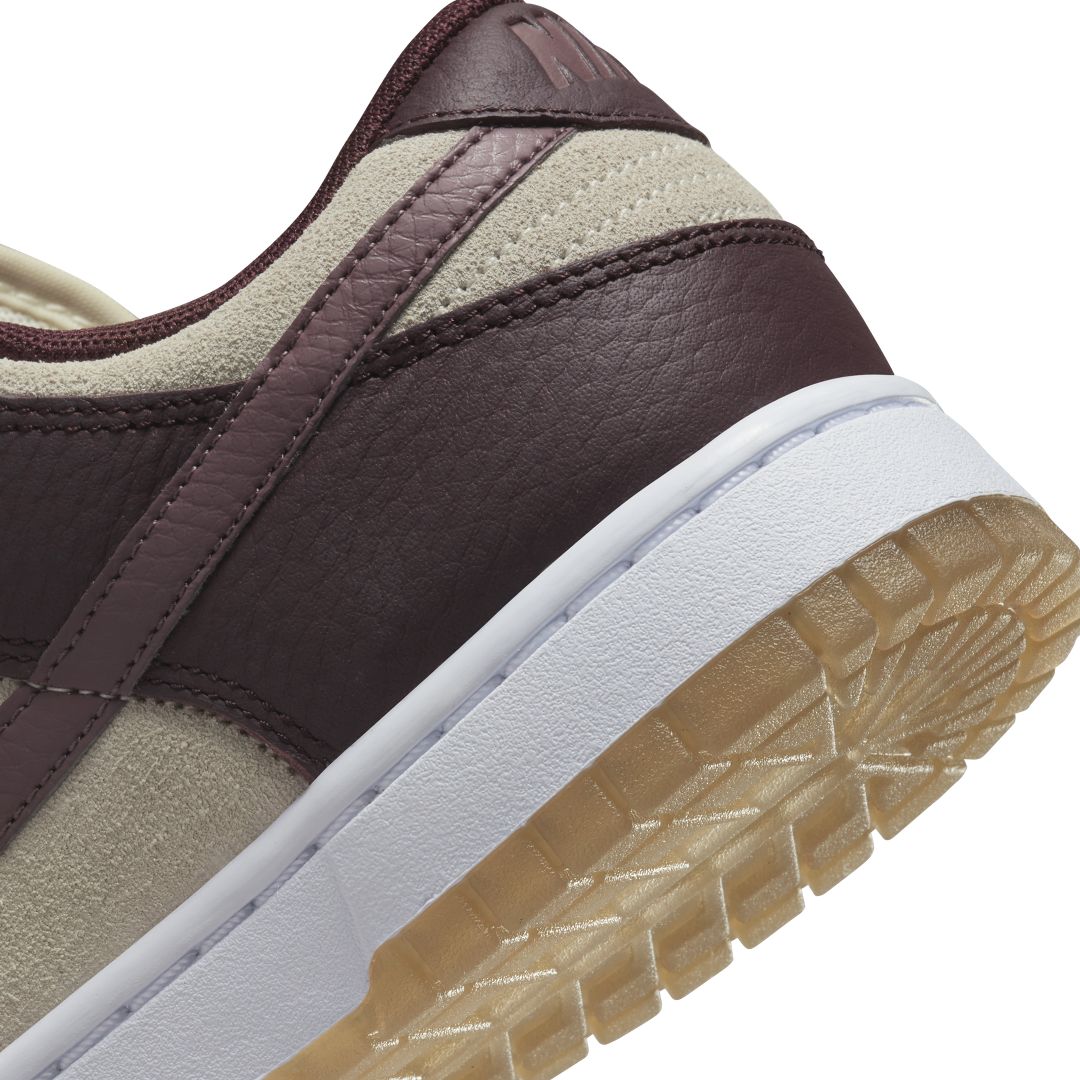 Open media in modal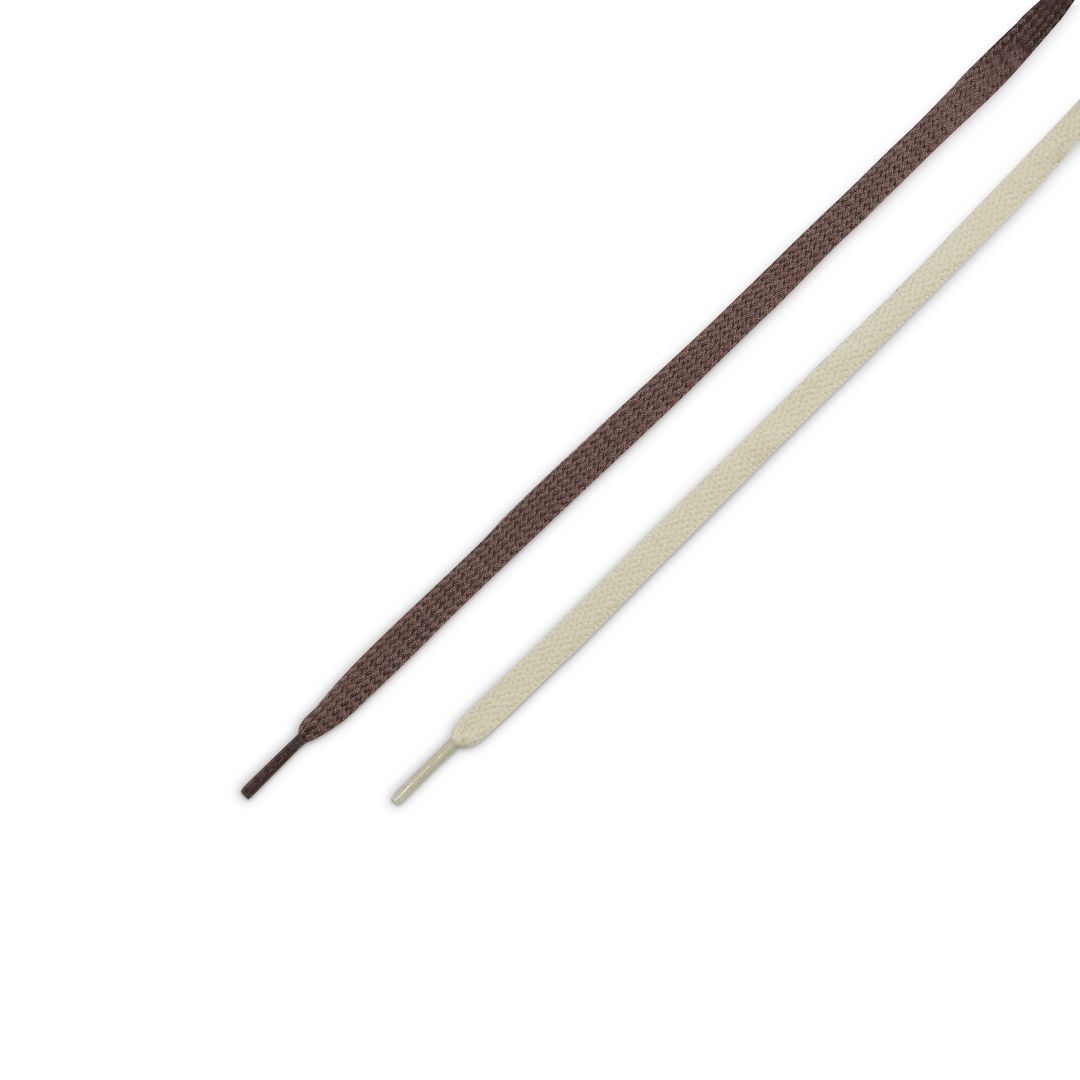 Nike Dunk Low "Plum Eclipse" (W)
Condition: Deadstock, Never Worn (Unless Stated Otherwise)✔️
Style:
FJ4734-100


Colorway:

Plum/Coconut Milk


Release Date:

2023-06-08

Introducing the Nike Women's Dunk Low "Plum Eclipse" - a sneaker that effortlessly blends style, elegance, and functionality. Step into a world of minimalist design and updated construction with this eye-catching edition that is sure to elevate your sneaker game to new heights.

The 'Plum Eclipse' colorway of the Nike Women's Dunk Low is a true visual delight. Its dual-color design creates a harmonious contrast that captures attention and sparks joy. The tumbled leather overlays in Plum Eclipse gracefully complement the Coconut Milk suede upper, resulting in a sophisticated and versatile look. The partially transparent gum rubber outsole not only adds a touch of uniqueness but also showcases a traction pattern originally created for agile movements on basketball courts. Whether you're taking a stroll or engaging in athletic activities, this sneaker provides the grip and stability you need to conquer any challenge.

Comfort is another key element of the Nike Women's Dunk Low "Plum Eclipse". The clean white rubber midsole not only acts as a visual anchor, balancing the natural tones of the upper, but it also incorporates an inner foam wedge for lightweight cushioning. Each step feels like walking on clouds, allowing you to stay on your feet all day without any discomfort.

Attention to detail is evident in every stitch and construction choice. The stitched sidewalls add durability and a touch of craftsmanship to this already remarkable sneaker. It's a testament to Nike's commitment to quality and ensuring that every pair of shoes is built to last.

The Nike Women's Dunk Low "Plum Eclipse" is not just a sneaker, it's a fashion statement. It's an embodiment of confidence, style, and versatility. Whether you're dressing up or keeping it casual, this sneaker effortlessly enhances any outfit and adds a touch of elegance to your look.

Don't miss out on the opportunity to own this exceptional piece of footwear. Step into the world of effortless style and comfort with the Nike Women's Dunk Low "Plum Eclipse". It's time to make a bold statement and leave a lasting impression. Elevate your sneaker collection with this unique masterpiece and embrace the limitless possibilities that lie ahead!
Our Authenticity Guarantee

Our 100% Authenticity Guarantee means you'll always receive the real deal, no matter what. Read more about our Authenticity Guaruntee HERE.
OUR SHIPPING POLICY

SHIPPING TIMES ⌛

[FASTEST]: 1-3 BUSINESS DAYS

[STANDARD]: 7-12 BUSINESS DAYS

ONLINE SHIPPING 📦

For [FASTEST] Orders: When you choose the Fastest option, you can trust that these pairs are already deemed authentic and will be shipped to you within 1-3 business days. Under normal circumstances, orders placed during normal business hours will be shipped within 24-48 hours. However, during times of high volume it may take up to 72 hours for your order to be shipped. With the Fastest option, you can rest assured that your order will be processed and shipped as quickly as possible!

For [STANDARD] Orders: When you place an order with us at ROR, we will acquire your desired item and verify its authenticity before shipping it out to you. This process typically takes between 7-12 business days. Once your item is verified as legitimate, it will be shipped directly to you from our warehouse. Trust in ROR to ensure that you receive only authentic, high-quality products.

IN-STORE PICKUP 🛍️

For [FASTEST] orders: If you choose to pick up your order in person, it will be available for pickup within 24 hours after ordering. Please make sure to bring your ID and the credit card used to purchase the item before coming to pick it up. This will ensure a smooth and efficient pickup process.

For [STANDARD] Orders: After you make a purchase for pickup on our webstore, your item will be sent to us for authentication. Once it is verified as authentic, it will be available for pickup in-store. You will receive an email notification letting you know when it is ready for pickup. Please note that this process may take up to 12 business days. Trust in us to ensure that you receive only authentic, high-quality products.

Read more about our Shipping Process HERE.