Nike Dunk Low "Veneer" (2020)
Open media in modal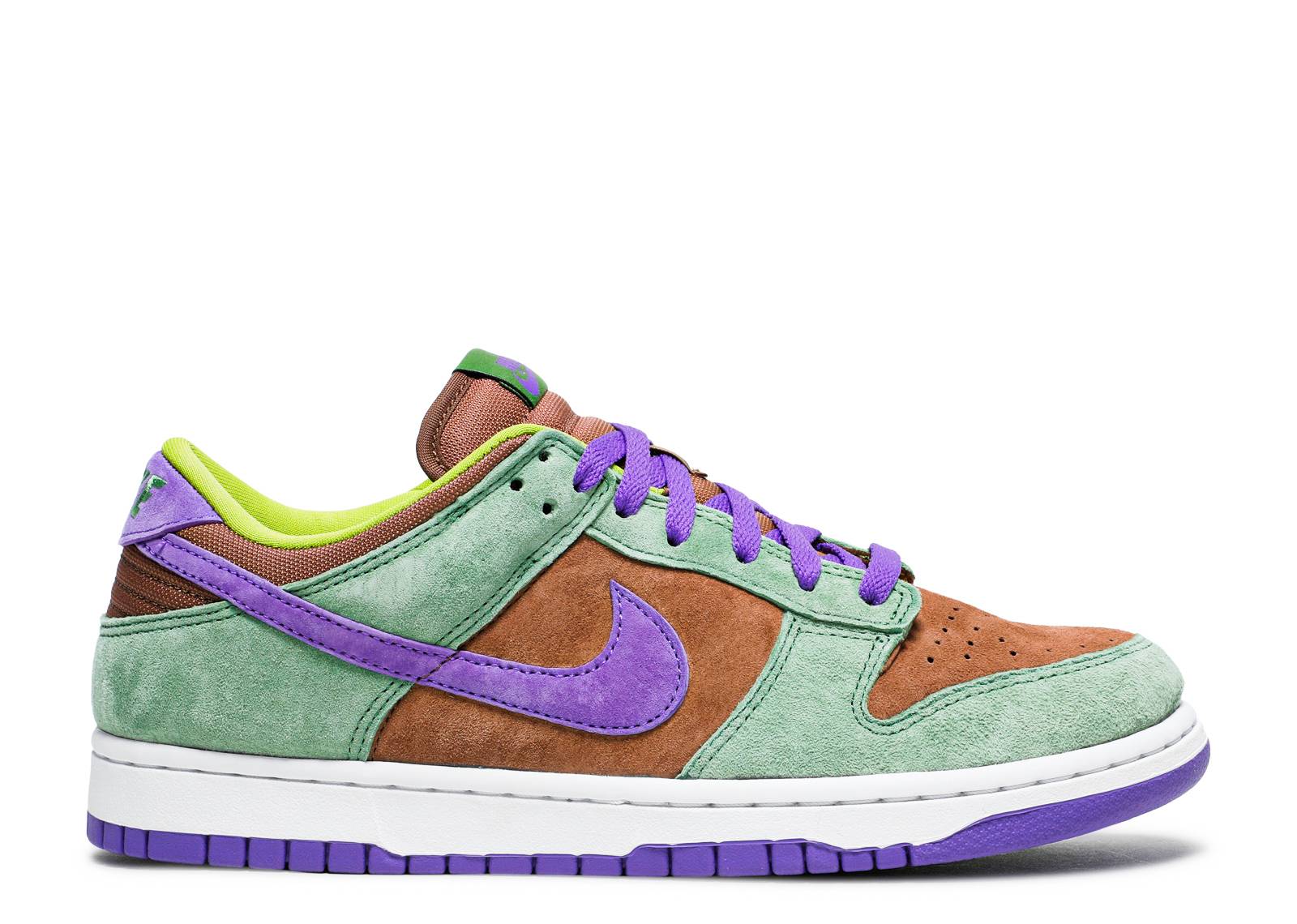 Open media in modal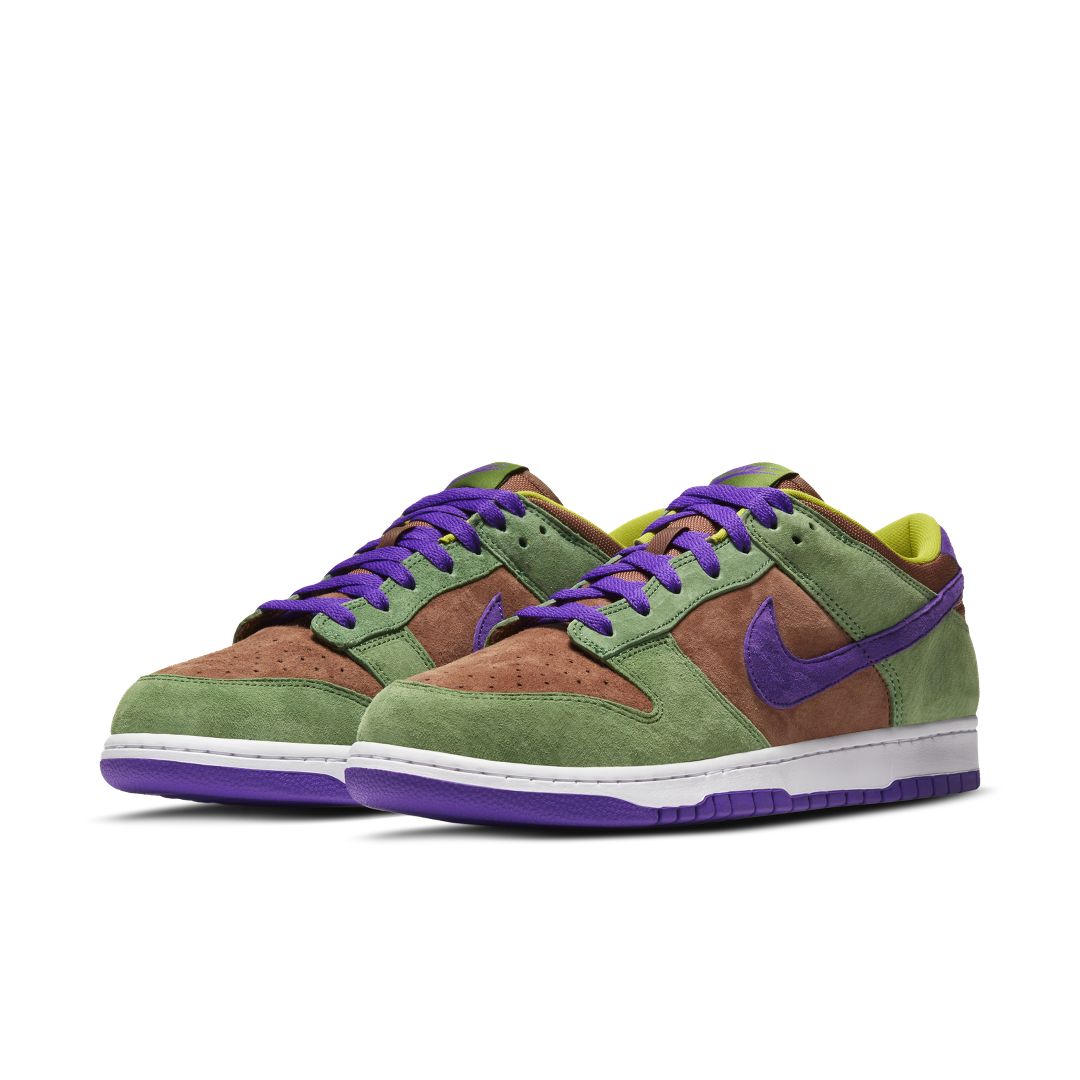 Open media in modal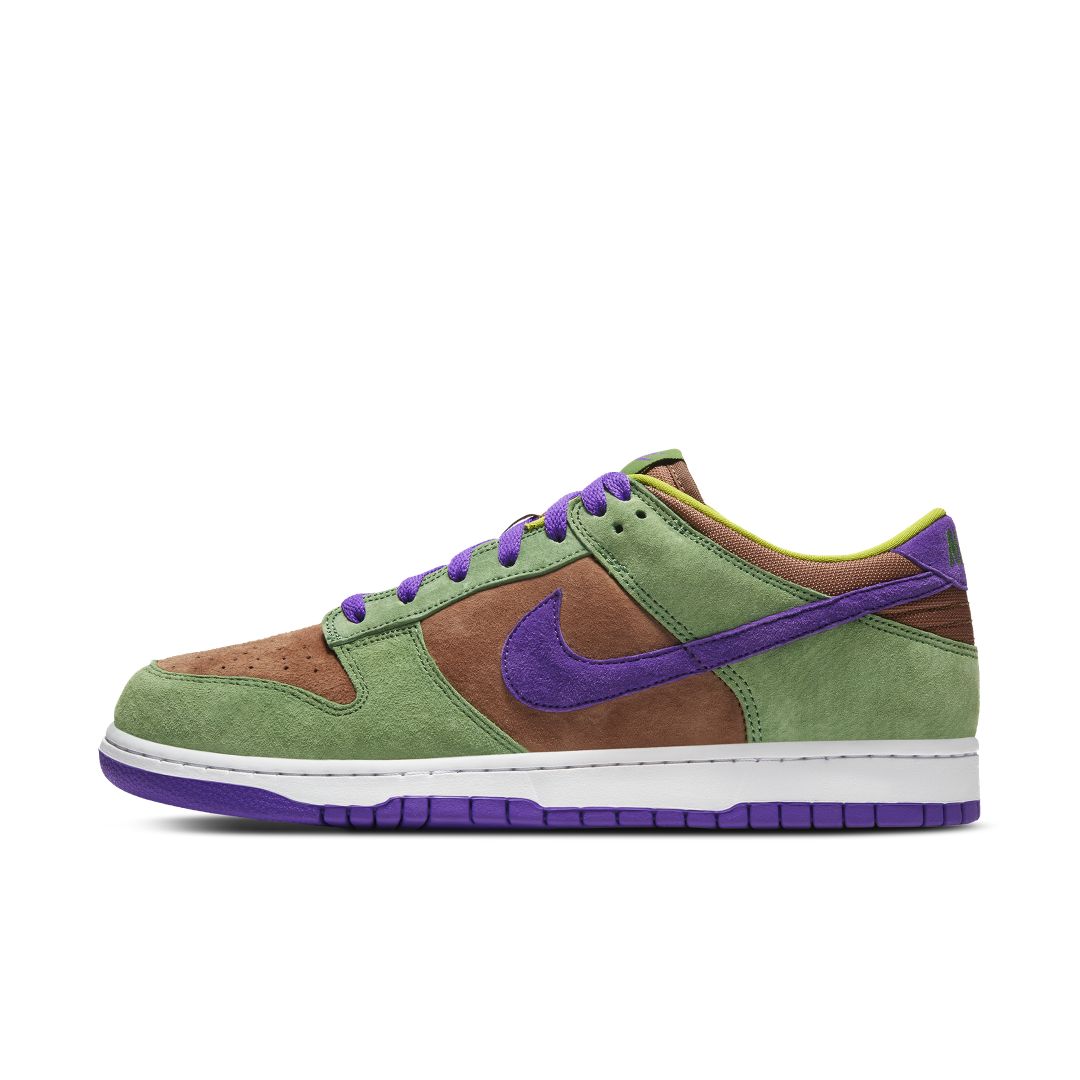 Open media in modal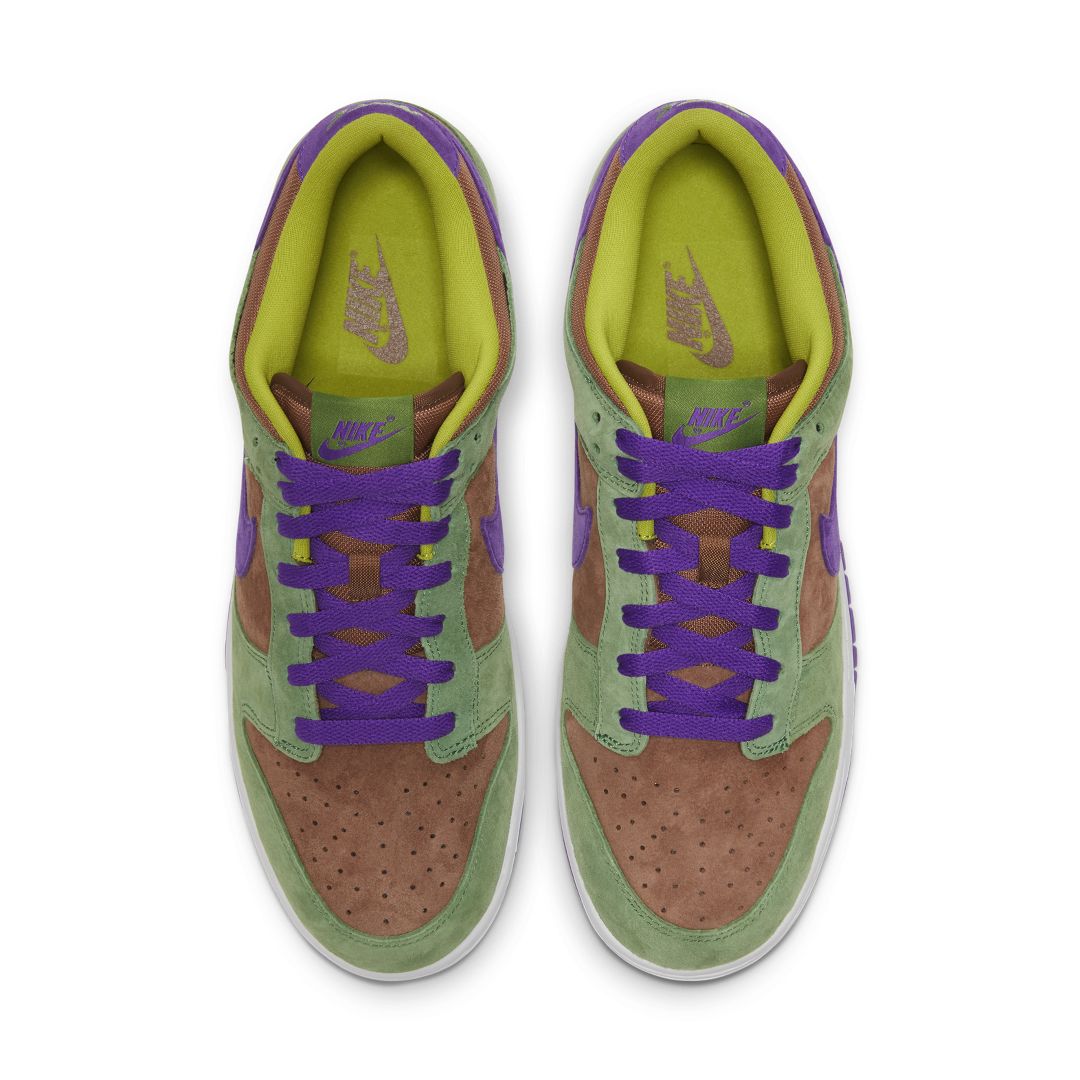 Open media in modal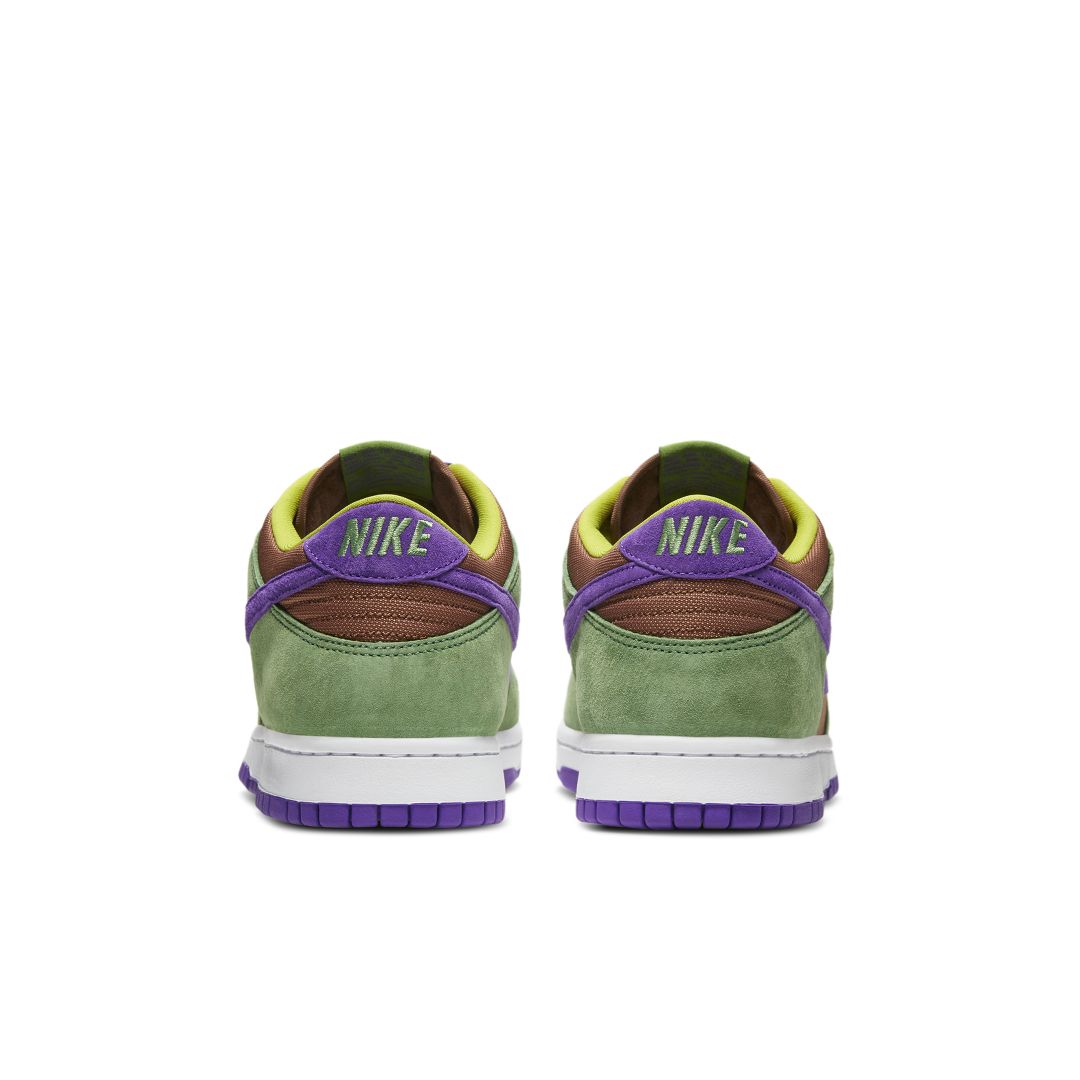 Open media in modal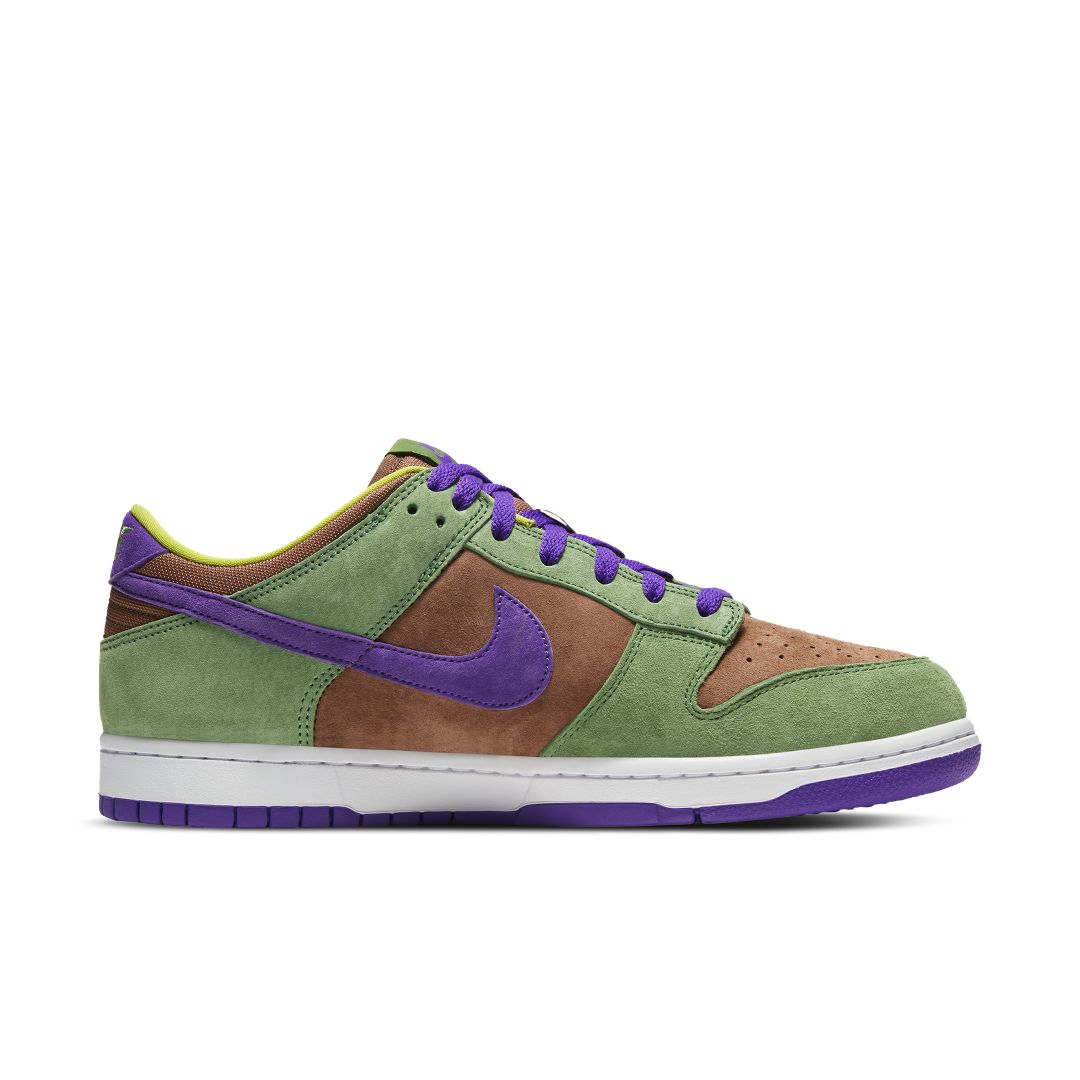 Open media in modal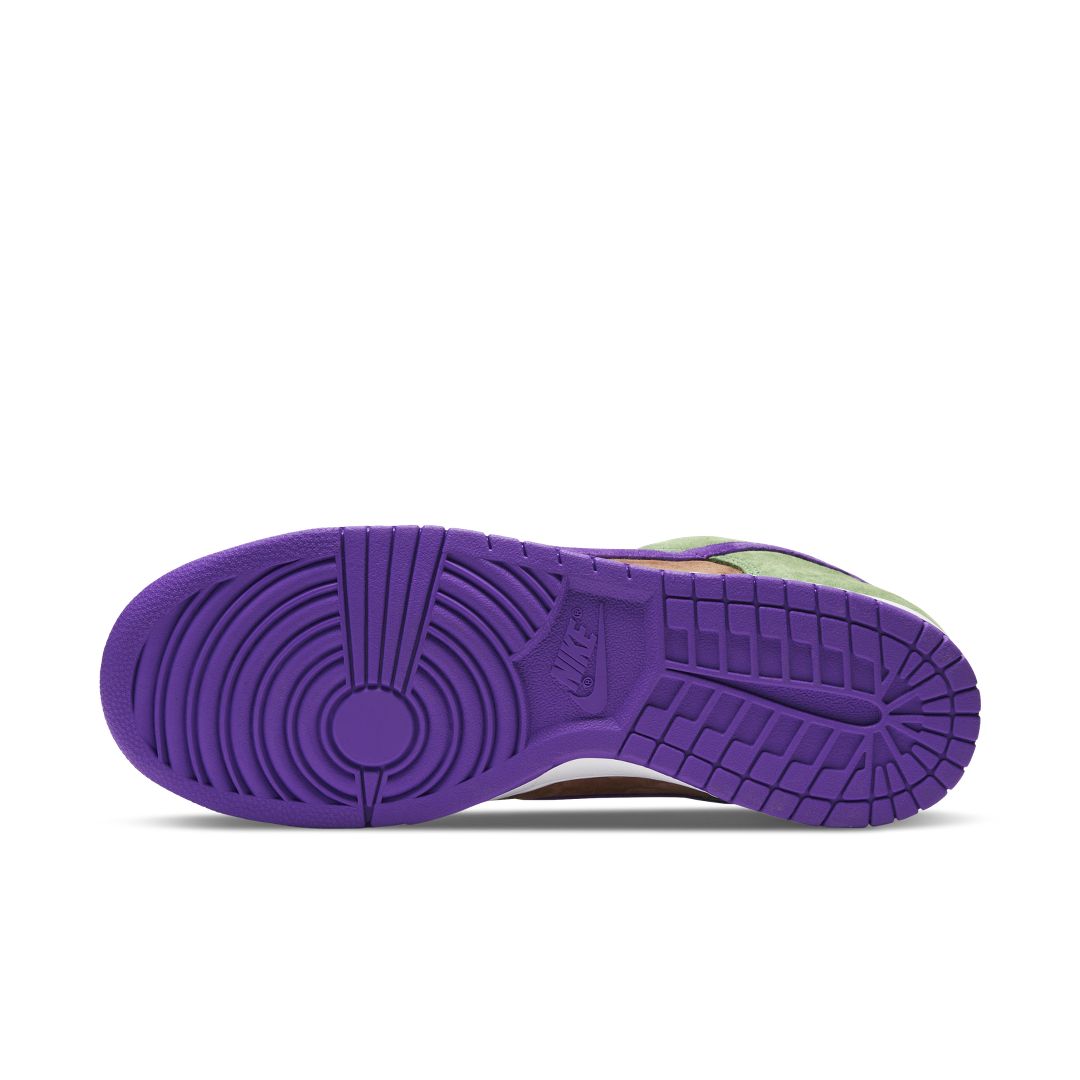 Open media in modal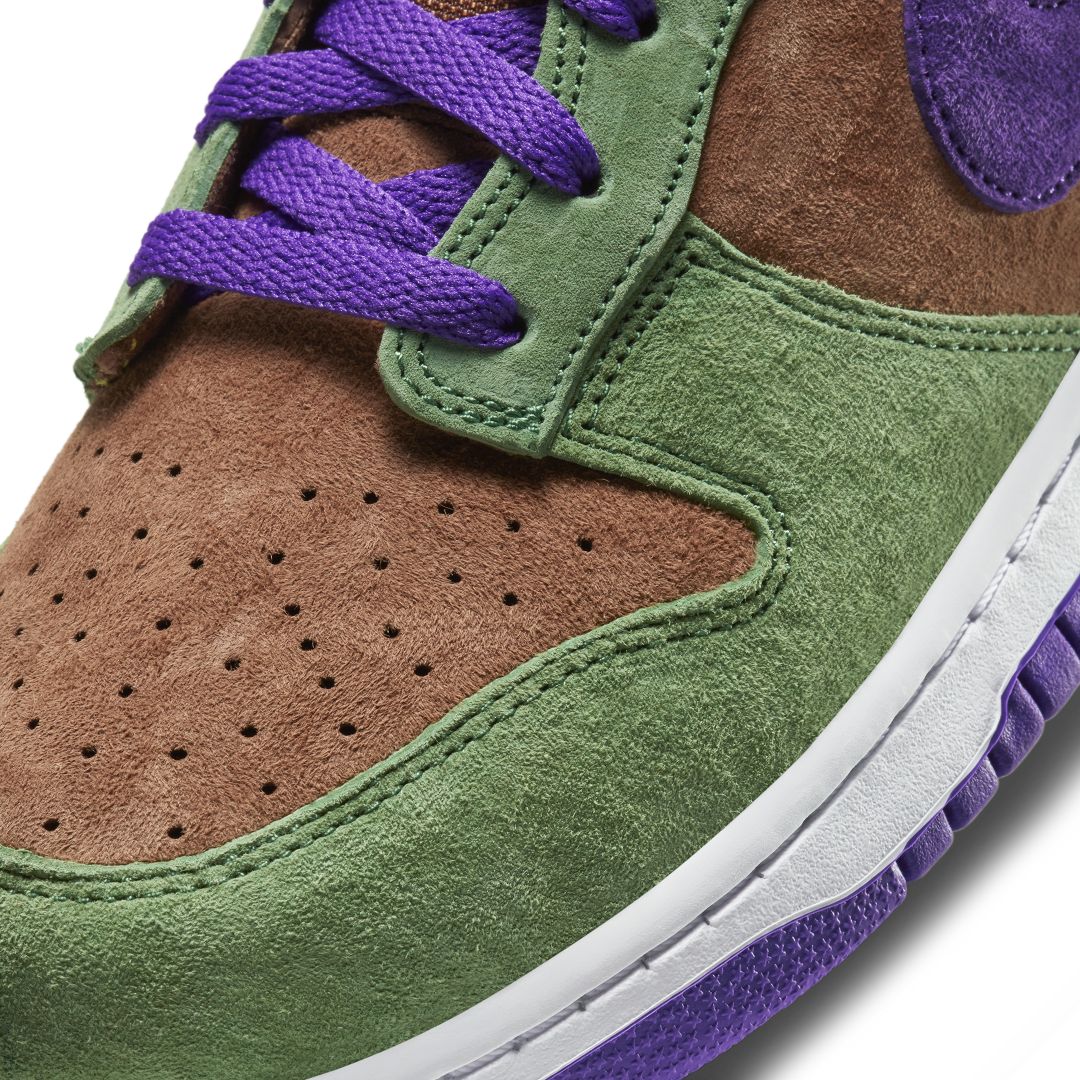 Open media in modal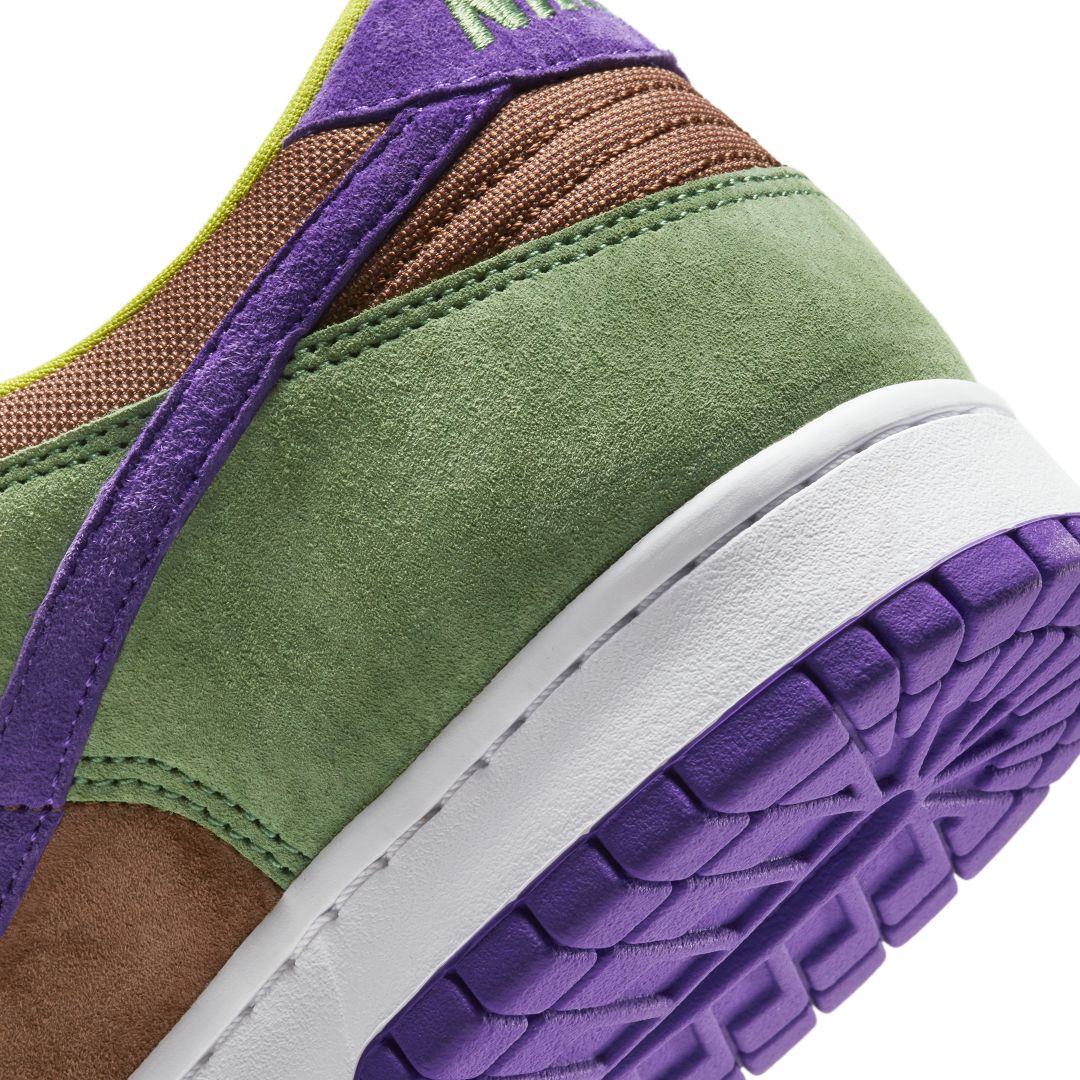 Nike Dunk Low "Veneer" (2020)
Condition: Deadstock, Never Worn (Unless Stated Otherwise)✔️
Style:
DA1469-200


Colorway:

Veneer/Autumn Green-Deep Purple


Release Date:

2020-11-10

The Nike Dunk Low "Veneer" is a sneaker that encapsulates timeless style, exceptional craftsmanship, and a touch of nature's beauty. Get ready to elevate your sneaker game with this stunning creation that will turn heads and make you stand out from the crowd.

The Nike Dunk Low "Veneer" is a true masterpiece, designed to make a statement wherever you go. Its unique color palette draws inspiration from the rich tones found in natural wood, exuding a sense of warmth and sophistication. The combination of earthy hues creates a harmonious blend that is both eye-catching and versatile.

Crafted with precision and attention to detail, this sneaker is built to impress. The upper is constructed with premium materials, ensuring durability and a luxurious feel. The Veneer colorway, with its rich brown overlays and contrasting cream accents, creates a captivating visual impact that will captivate sneaker enthusiasts and fashion connoisseurs alike.

Step into a world of comfort with the Nike Dunk Low "Veneer." The shoe is designed to provide a snug and supportive fit, hugging your feet with every step. The padded collar and cushioned insole offer superior comfort, making these sneakers perfect for all-day wear. Whether you're hitting the streets or expressing your unique style, these Dunks have got you covered.

Experience exceptional traction and grip with the carefully engineered outsole. Its flexible design adapts to your every move, providing stability and confidence on any surface. Whether you're navigating the urban jungle or showcasing your skills on the court, the Nike Dunk Low "Veneer" will keep you grounded and in control.

But it's not just about style and performance, it's about embracing your individuality and making a statement. The Nike Dunk Low "Veneer" allows you to express your personal style and creativity. It's a canvas for self-expression, ready to be customized with your unique flair. Make these sneakers truly your own and let your personality shine through.

Join the ranks of sneaker aficionados and fashion enthusiasts who recognize the true value of the Nike Dunk Low "Veneer." With its exceptional design, premium materials, and unparalleled comfort, these sneakers are a must-have addition to any sneaker collection.

Embrace extraordinary style with the Nike Dunk Low "Veneer." Step into a world of timeless elegance, unmatched comfort, and unmatched versatility. Elevate your sneaker game and make a statement that will be remembered. Get your pair today and let your feet do the talking.
Our Authenticity Guarantee

Our 100% Authenticity Guarantee means you'll always receive the real deal, no matter what. Read more about our Authenticity Guaruntee HERE.
OUR SHIPPING POLICY

SHIPPING TIMES ⌛

[FASTEST]: 1-3 BUSINESS DAYS

[STANDARD]: 7-12 BUSINESS DAYS

ONLINE SHIPPING 📦

For [FASTEST] Orders: When you choose the Fastest option, you can trust that these pairs are already deemed authentic and will be shipped to you within 1-3 business days. Under normal circumstances, orders placed during normal business hours will be shipped within 24-48 hours. However, during times of high volume it may take up to 72 hours for your order to be shipped. With the Fastest option, you can rest assured that your order will be processed and shipped as quickly as possible!

For [STANDARD] Orders: When you place an order with us at ROR, we will acquire your desired item and verify its authenticity before shipping it out to you. This process typically takes between 7-12 business days. Once your item is verified as legitimate, it will be shipped directly to you from our warehouse. Trust in ROR to ensure that you receive only authentic, high-quality products.

IN-STORE PICKUP 🛍️

For [FASTEST] orders: If you choose to pick up your order in person, it will be available for pickup within 24 hours after ordering. Please make sure to bring your ID and the credit card used to purchase the item before coming to pick it up. This will ensure a smooth and efficient pickup process.

For [STANDARD] Orders: After you make a purchase for pickup on our webstore, your item will be sent to us for authentication. Once it is verified as authentic, it will be available for pickup in-store. You will receive an email notification letting you know when it is ready for pickup. Please note that this process may take up to 12 business days. Trust in us to ensure that you receive only authentic, high-quality products.

Read more about our Shipping Process HERE.